HIGHLIGHT !
HOLD THE DATE! The Shield of Athena in collaboration
with Sheldon Kagan
Swing into Spring  2017 Spectacle ! 
Wednesday May 17, The Rialto Theatre, 5723 Parc Avenue.
Guests will enjoy an evening of music, dance and comedy
Proceeds to benefit our network of services and 2nd Step Resource for victims of family violence.
General Admission $35. 
VIP ticket: Pre show cocktail party & priority seating : $150. 
For more information please call at 514-274-8117.
____________________________________
Free French Classes for immigrants
For informations please call Hasmik at 514-274-8117
_____________________________________________
________________________________________
NEW FILM ON HONOR BASED VIOLENCE 
Interviews with the Cultural Intermediaries of the Shield of Athena Family Services regarding their perceptions of the project on Honour Based Violence  and on the issue of Honour Based Violence.  The film 
_________________________________
NEW MULTILINGUAL INFORMATION LINE ON CONJUGAL VIOLENCE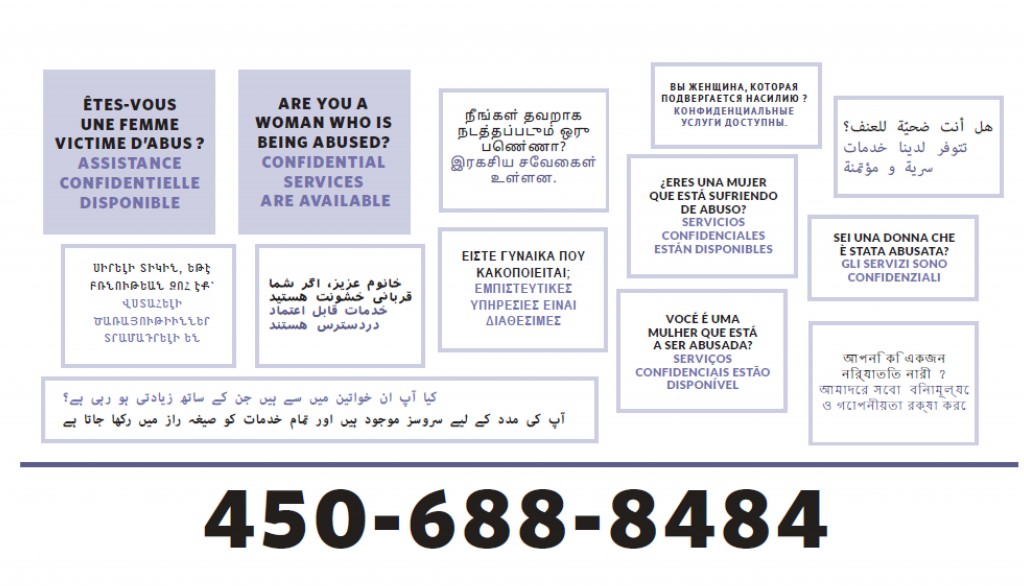 __________________________________
__________________________________
FREE FRENCH COURSES FOR IMMIGRANTS
For more details call Marie-Claude at: 514-274-8117
___________________________________________________________
PLEASE HELP US PROVIDE SERVICES FOR THOSE IN NEED