Upcoming events
Sunday, November 12, 2017
AT LE 1000 (1000 de la Gauchetière west).
Tickets are now available for $ 75 each. To purchase online click on the following link:  BOUCLIER D'ATHENA. COM. ( All online purchases will cost you an additional 5$ per ticket). You can also purchase your tickets by calling 514-274-8117 (Visa and Mastercard are accepted). Tickets will also be available at the door on the day of the event
Membership Campaign 2017-2018
To donate, download the 
donation form 
, then print it, complete it and fax or mail it to the Shield of Athena today!
______________________________________________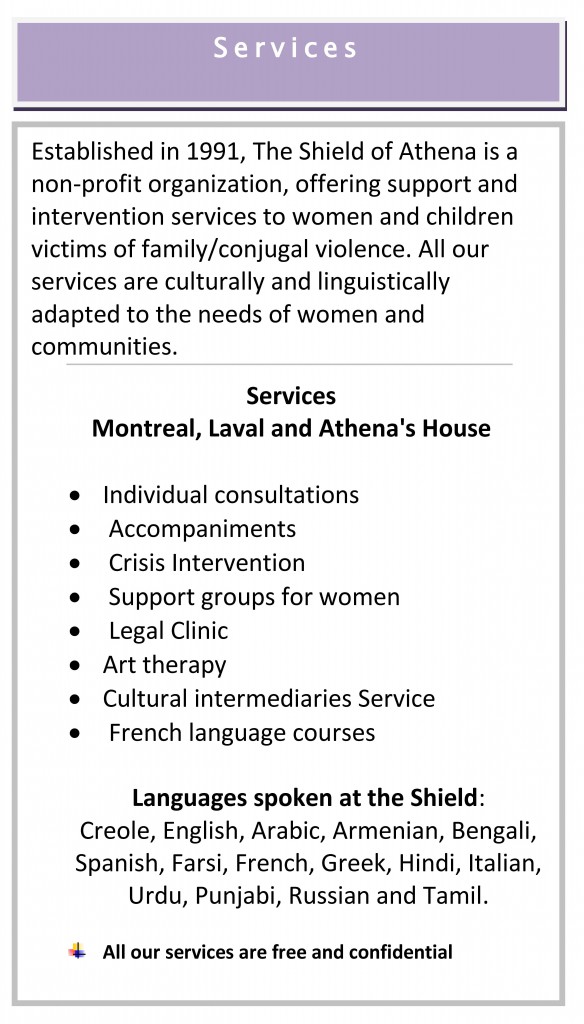 FREE FRENCH COURSES FOR IMMIGRANTS
For more details call Marie-Claude at: 514-274-8117
___________________________________
NEW FILM ON HONOR BASED VIOLENCE 
Interviews with the Cultural Intermediaries of the Shield of Athena Family Services regarding their perceptions of the project on Honour Based Violence  and on the issue of Honour Based Violence.  The film 
_________________________________
NEW MULTILINGUAL INFORMATION LINE ON CONJUGAL VIOLENCE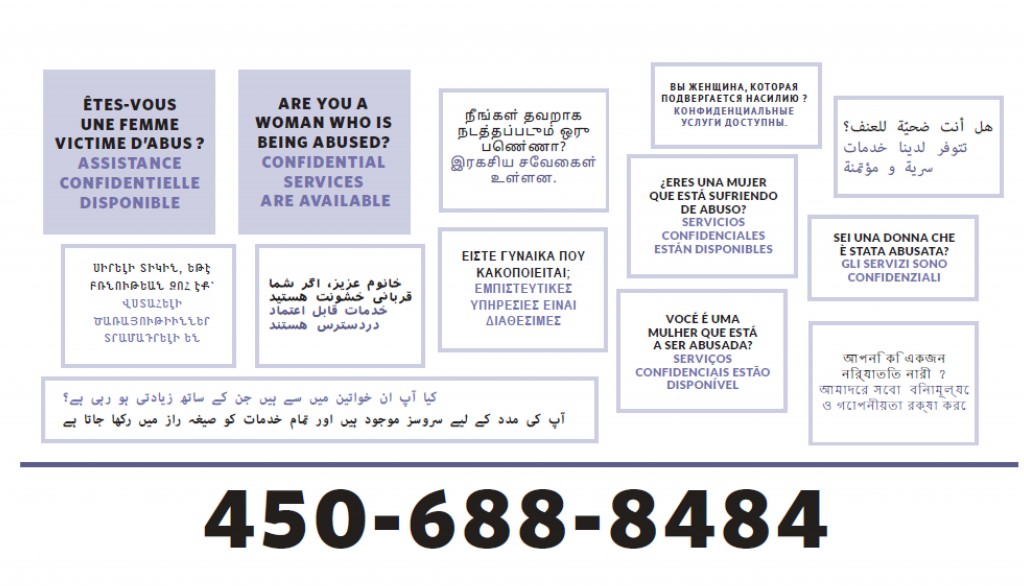 ___________________________________________________________
PLEASE HELP US PROVIDE SERVICES FOR THOSE IN NEED