NEWS !

Due to the Covid 19 Virus and all of the government safety regulations that have been implemented, we have postponed out Lilac Event which was supposed to take place on Saturday May 4 at Chateau Royale. When it will be safe once again to celebrate all together, we will reschedule and update you on our new date... Thank you once again for all your continued support.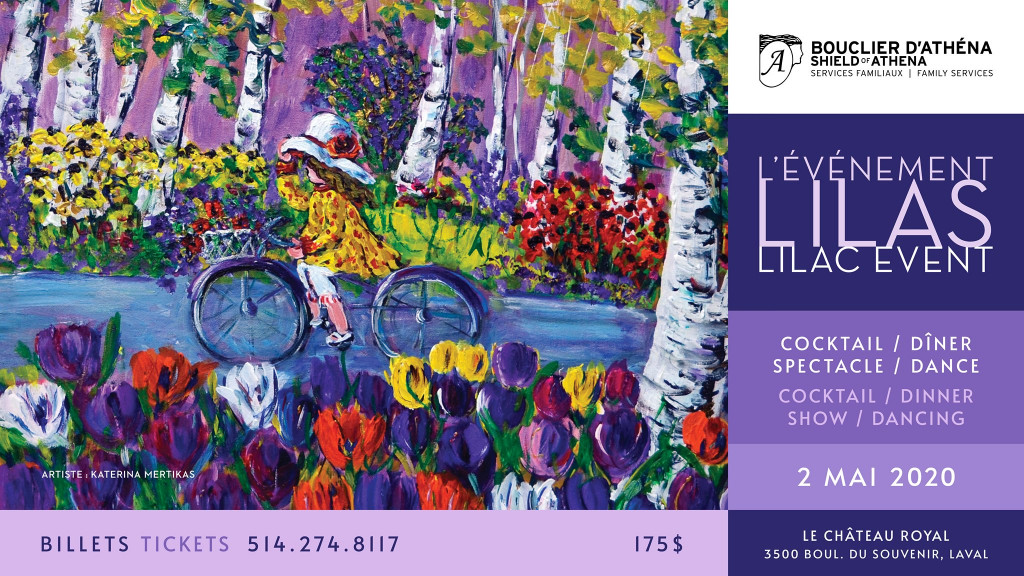 May 6, 2019
-On Saturday May 4, the Shield of Athena launced its 2019-2020 membership campaign with their beautiful
Lilac Event
at the Palace, Reception Hall in Laval. Close to $115, 000 was raised to support services to victims of family violence and a new second step resource. Event chair was Carole Le Blanc; co-owner of mercedes Benz Laval & M.C. of the evening was Global Television's, Jamie Orchard.
250 guests were present , including  Michalis-Gavriilidis- Consul general of Greece in Montreal, Rana Sayeh; Constituency Assistant for House of Commons,  Eva Nassif; Deputé de Vimy,  Emmanuella Lambropoulos;  Deputé de St Laurent, Suzie Miron, executive committe member for the status of women- representing the mayor of Montreal, Giuliana Fumagalli – mayor of Villeray-Saint-Michel-Parc-Extension, Mary Deros-Municiple councillor for Parc extension and lastly, Sandra El Helou; municple councillor for Souvenir-Labelle, representing the mayor of Laval.
A very special guest that evening was Alouette's player, Stephen Adekolou. The Shield has a long standing relationship with the team, offering an annual training on violence against women. Adekolu was the first of many guests to offer his support by pledging his first pay check to the Shield of Athena.
The Shield's new resource will provide housing for 17 families for up to 1 year. 3 of the 17 appartments were sponsored that evening bringing up the total number of sponsored appartment to 10!
The resource :
will provide social housing with integrated services and a community kitchen
will provide a secure and safe transition home for women and children leaving emergency shelters in Quebec where they can stay longer and be supported in their move towards autonomy.
Sponsors : Mercedes-Benz Laval, North East Real Estate & Mortgage Agency, Rassco Construction, Bâton Rouge (Complexe Desjardins),  Pat Tsatoumas from Vision 2000, Clintar, TruNet, Monas, Banque Scotia, The Azrieli Foundation and others.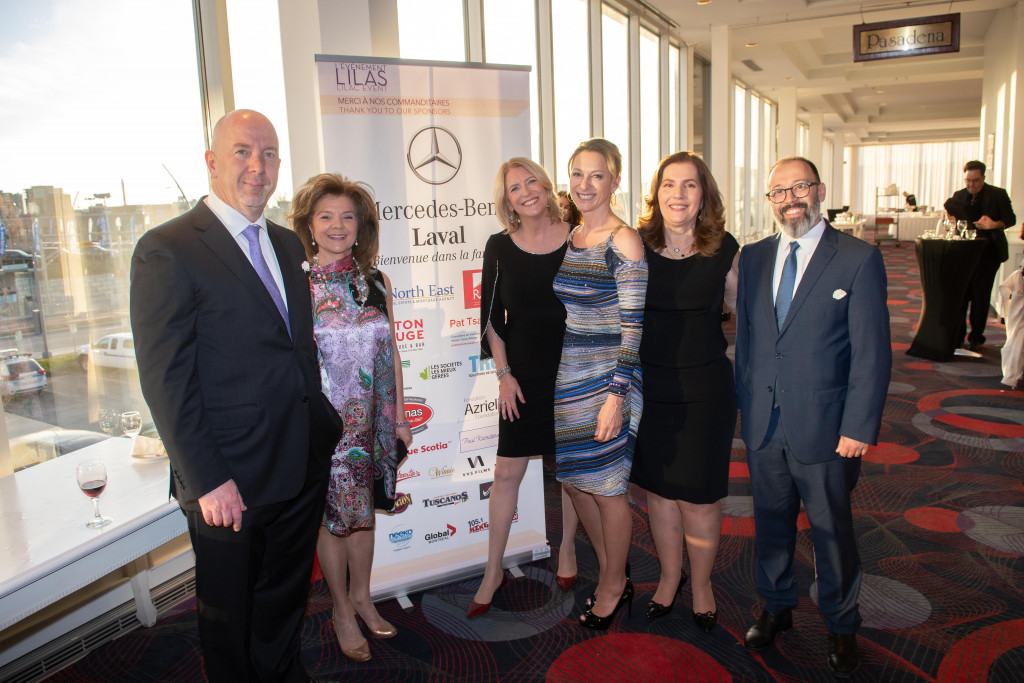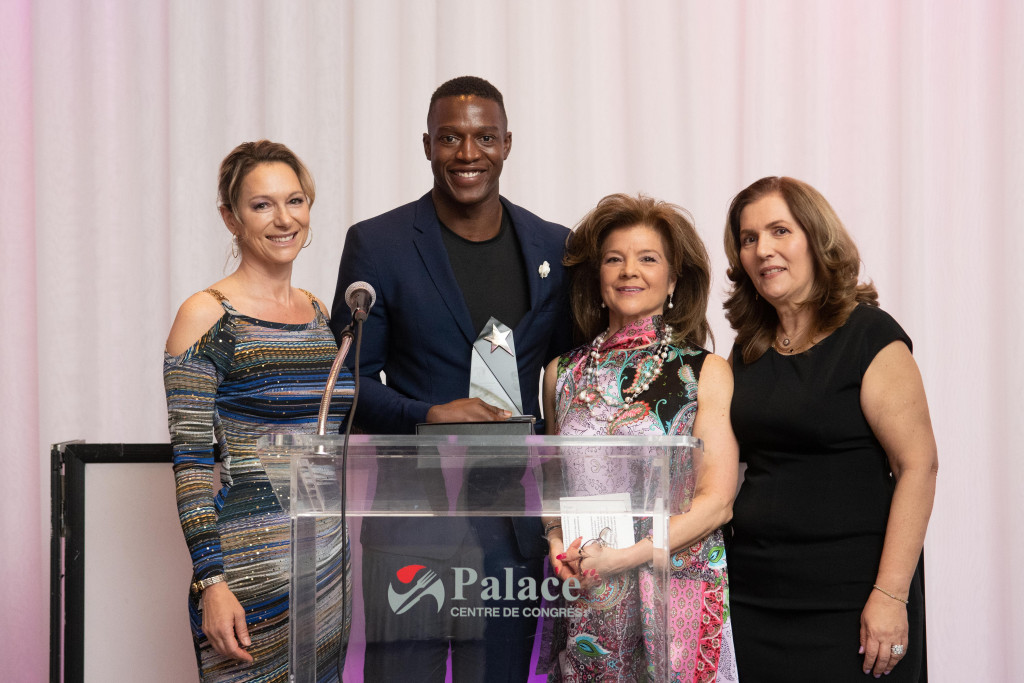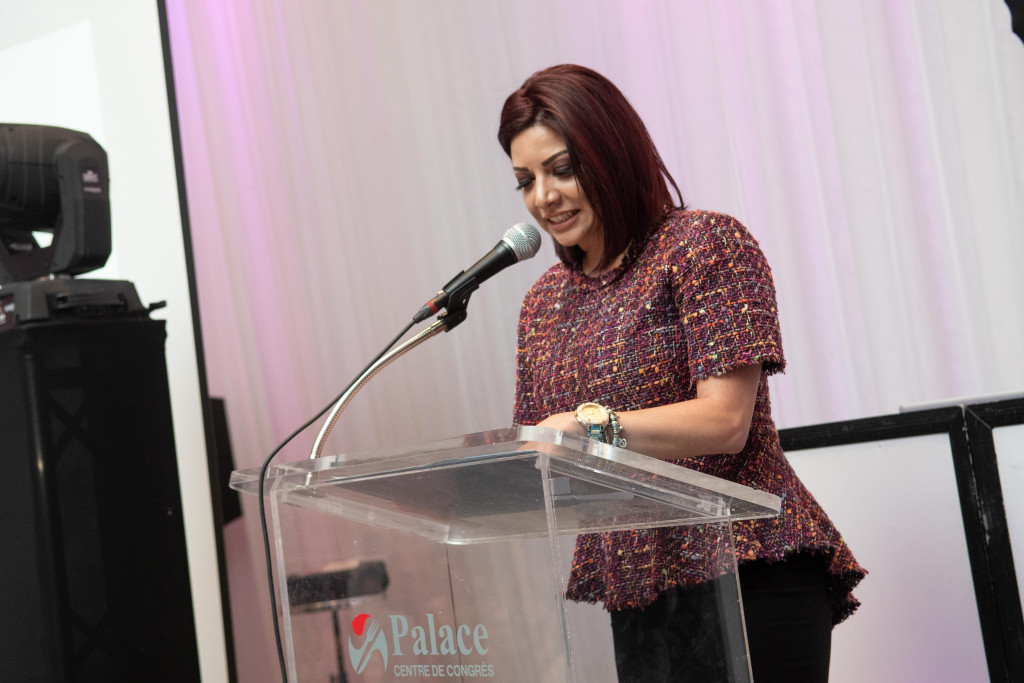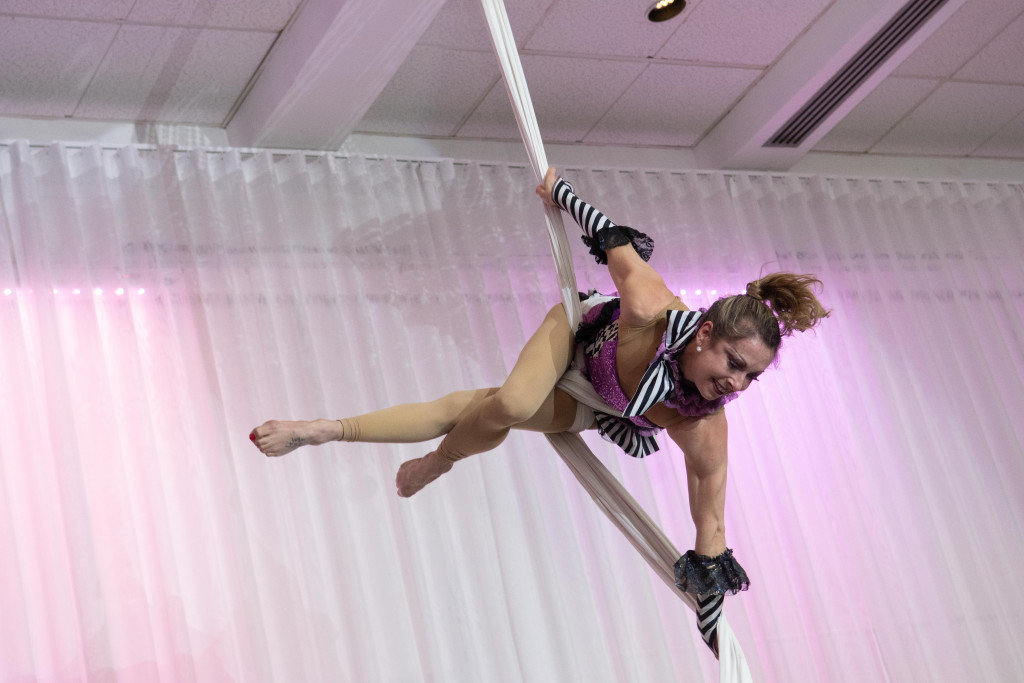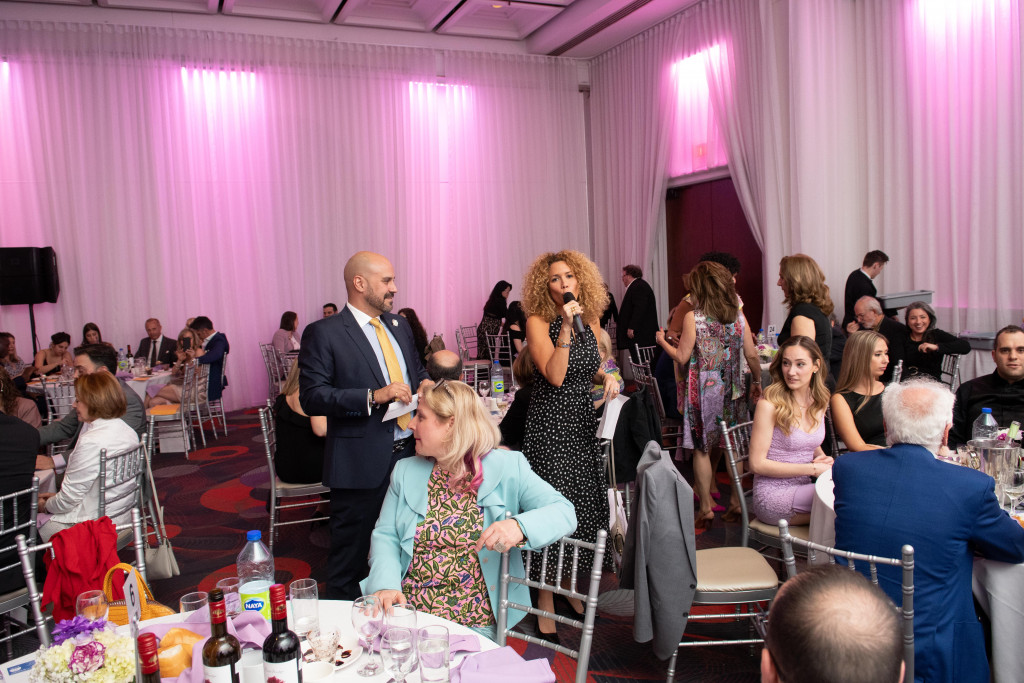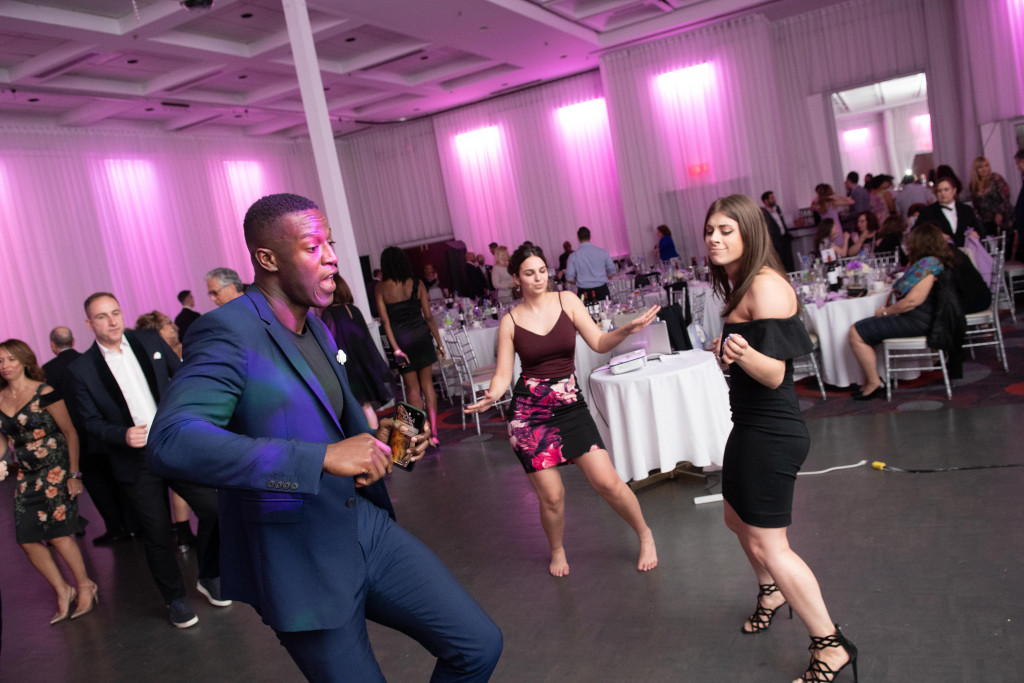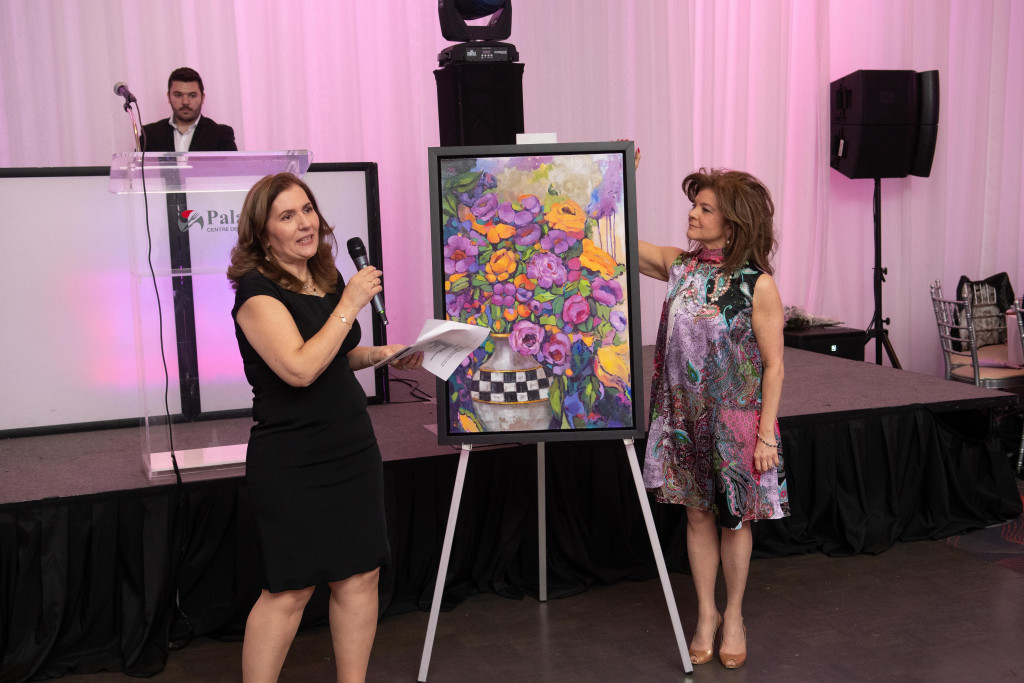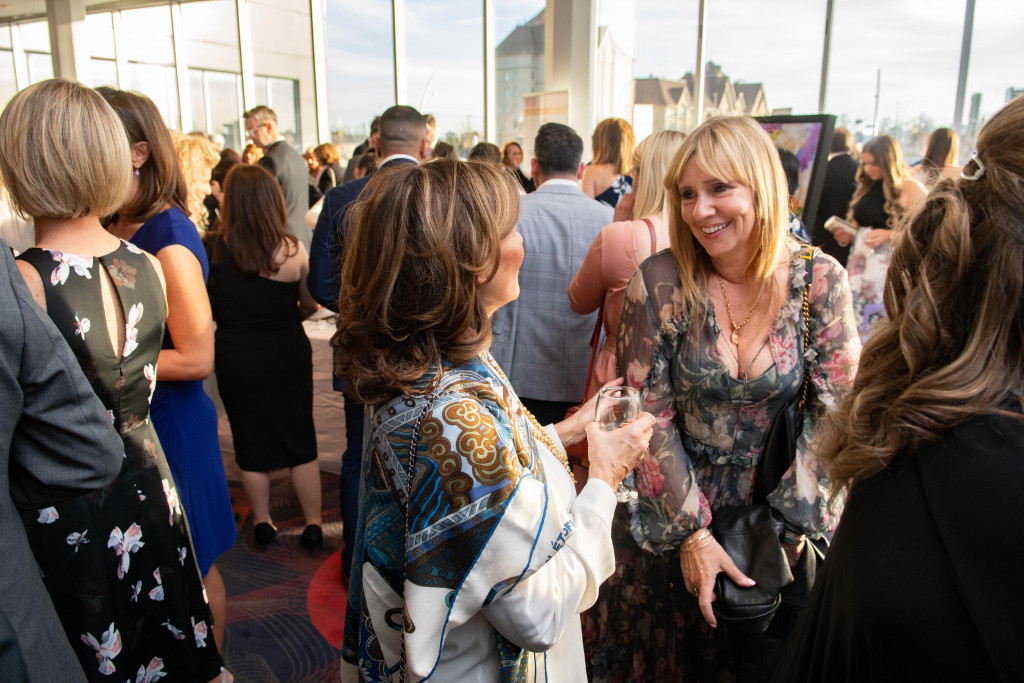 We would like to thank NEEKO PHOTOSTUDIOS for capturing the evening's special moments..To see ALL of the beautiful pictures, visit our facebook page: Shield of Athena Family Services
so
SAVE THE DATE!  MAY 4!

20 years ago, the police of Montreal and Laval put on a Charity Fashion Show and raised $40, 000 for the Shield of Athena's crisis shelter, Athena's House, which now provides refuge to about 100 women and children annually!
Today, The Shield of Athena again in collaboration with the SPVM is holding their "Bon Bon Campaign! " The goal is to raise $25, 000 that will go towards the community kitchen of the Shield's 2nd Step Resource. Each pack is only $5!!! If you are able to help us make these adorable candy cones or if you can buy and sell some, please call us at 514-274-8117!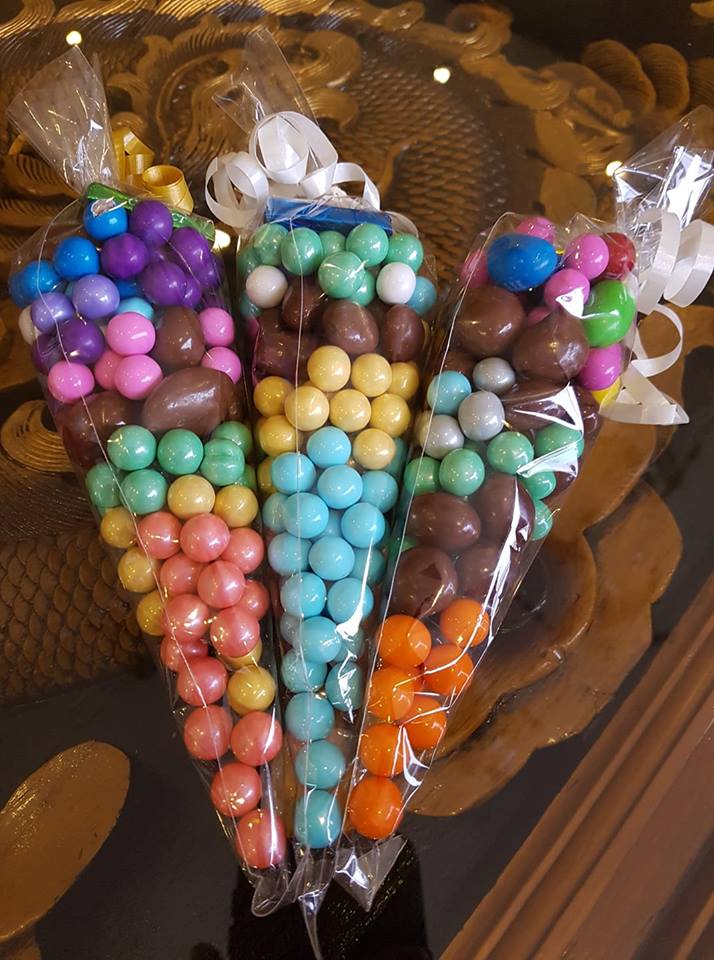 January 15-2019 It was a pleasure meeting The Honourable Maryam Monsef; Minister of Status of Women who visited the Shield in recognition of the help we give to victims of family violence and the awareness we raise in communities.



Call us at 514-274-8117 & sign up for our FREE & PART TIME French courses
WHERE: PARC-EXTENSION
WHEN: JANUARY 8 TO MARCH 24
FOR WOMEN : MONDAY & WEDNESDAY 9 AM -12 PM
MIXED CLASS: MONDAY & WEDNESDAY 6 PM-9 PM
SPACES ARE LIMITED.. CALL NOW! 
Nov. 21, 2018 -The Shield of Athena's 24th Annual Art Auction,
brought together 200 guests & 36 exceptional artists and generated
$95, 000
for a 2
nd
step resource for victims of family violence. Patrons of this year's event were:
Dr. Peter & Mary Limniatis
.
The event's spokesperson & Montreal's Social Gal; Jennifer Campbell opened the event and the evening's fabulous auctioneers were CJAD's Eramelinda Boquer & Joanne Vrakas from Breakfast Television.
This year's special recognition award was presented to The Rassco Foundation for raising $20, 000 for our 2nd Step Resource.
We would like to recognize the attendance of His Excellency Michalis Gavriilidis; Consul General of Greece, His Excellency Dariusz Wiśniewski, Consul General of the Republic of Poland in Montreal, Representing the mayor of Laval: Municiple councilor –district Abord-a-Plouffe Mr. Vasilios Karidogiannis and Emmanuella Lambropoulos; Liberal   MP for St Laurent.
Sponsors of the Event were: Mercedes-Benz Laval, Caisse d'Économie Sociale, Dr. T. Dionisopoulos; plastic surgeon, Pantazis & Associés, Médispa Victoria Park, Le 1000,  Air Canada  Foundation, City of Montreal
Media sponsors were: Breakfast Television, CJAD, Global Television & Mike FM
We were very happy to accept the invitation of Emmanuella Lambropoulos; Liberal Candidate in St laurent to appear before the Standing Committee of the Status of Women and present on the challenges faced by victims of family violence and the importance of offering services and information in different languages. In the picture, our executive director Melpa Kamateros with Eva Nassif MP for Vimy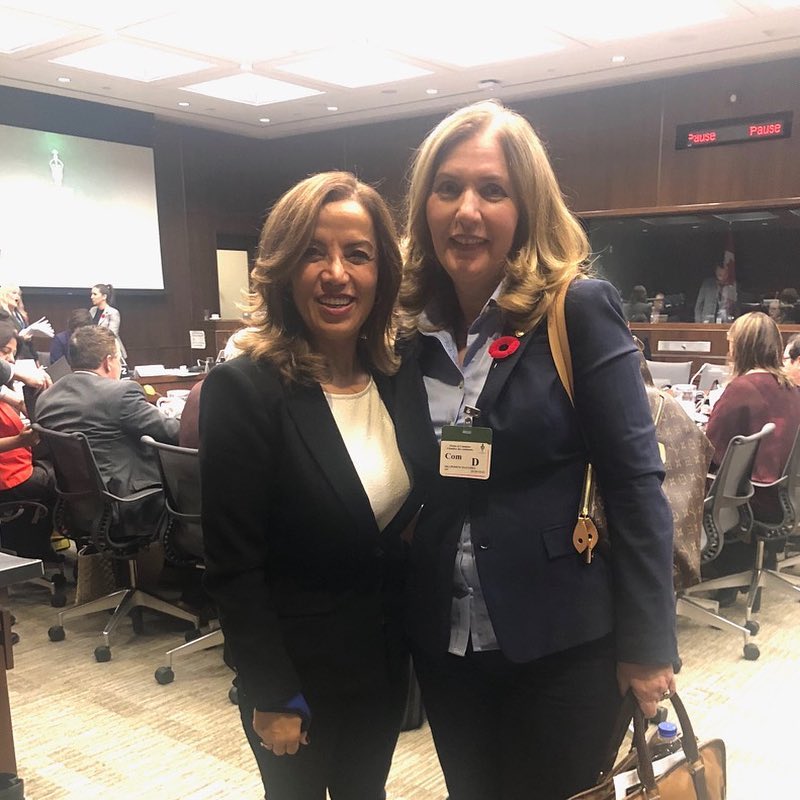 UPCOMMING ART AUCTION!
SUNDAY NOVEMBER 18 AT LE 1000 (1000 De la Gauchetière)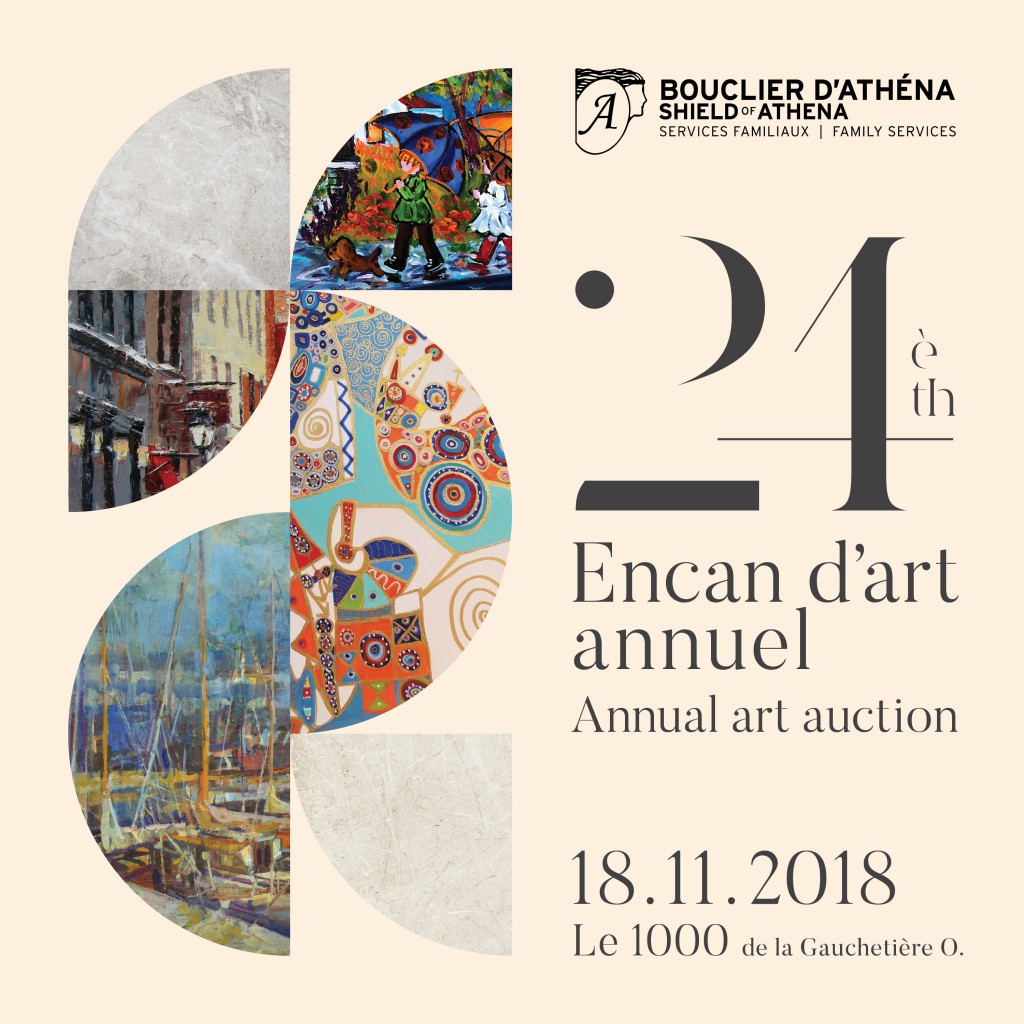 FOR TICKETS: CALL US AT 514-274-8117 OR PURCHASE ONLINE:
https://www.eventbrite.com/e/24th-annual-art-auction-tickets-51267377105?aff=erelexpmlt
HOLD THE DATE!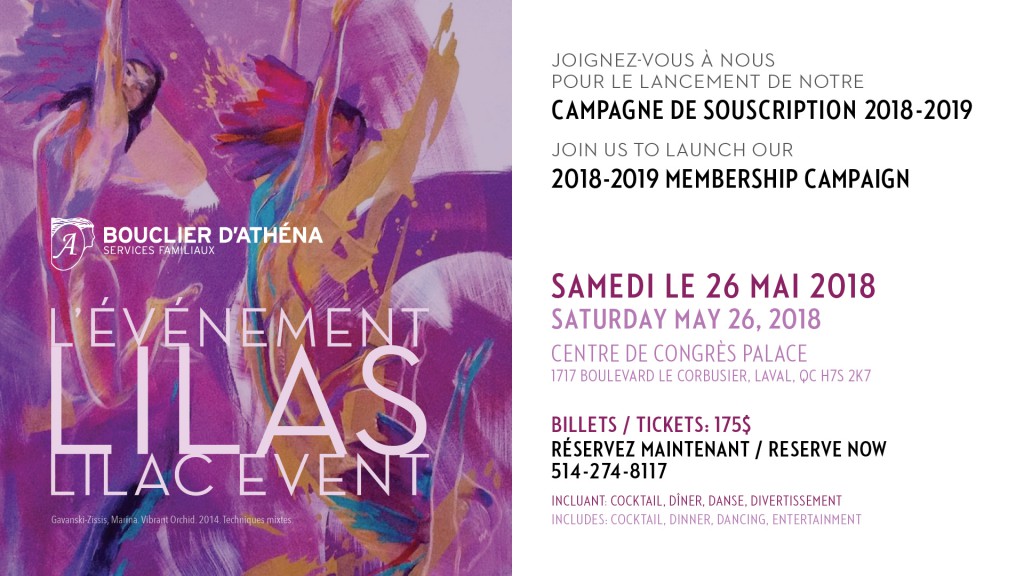 ___________________________
FREE FRENCH CLASSES FOR IMMIGRANTS
Beginner level (part time)
Where: District/arrondissement Parc-Extension
When : From April to June 2018
For women only: Monday and Wednesday from 9am to 12pm
Mixed group: Monday and Wednesday from 6pm to 9pm
call now 
for registration or information : 
(514) 274-8117 ( limited places)
_____________________________________________
NEW FILM ON HONOR BASED VIOLENCE 
Interviews with the Cultural Intermediaries of the Shield of Athena Family Services regarding their perceptions of the project on Honour Based Violence  and on the issue of Honour Based Violence.  The film 
_________________________________
NEW MULTILINGUAL INFORMATION LINE ON CONJUGAL VIOLENCE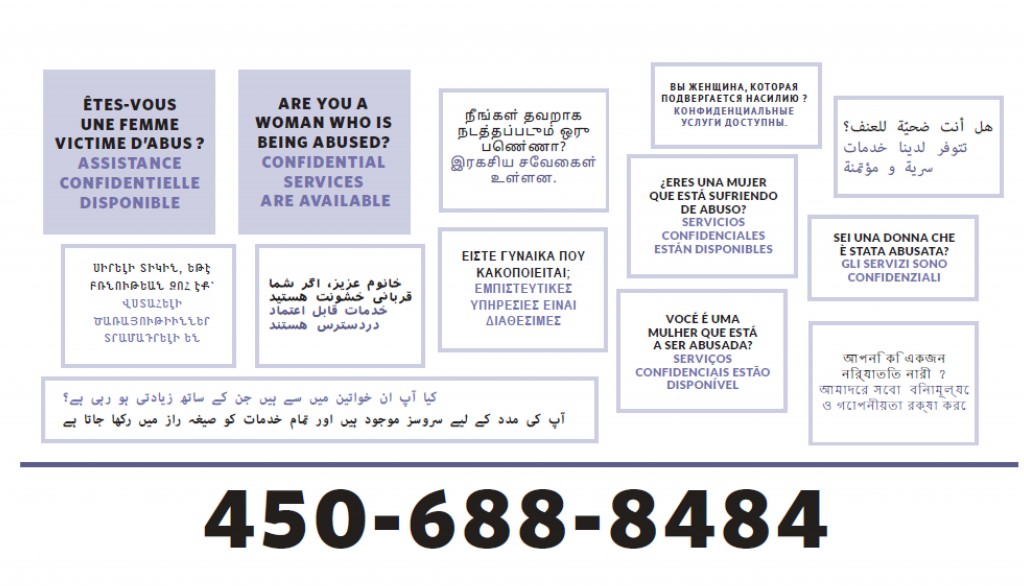 __________________________________
__________________________________
FREE FRENCH COURSES FOR IMMIGRANTS
For more details call Marie-Claude at: 514-274-8117
___________________________________________________________
PLEASE HELP US PROVIDE SERVICES FOR THOSE IN NEED