Public service announcement on sexual violence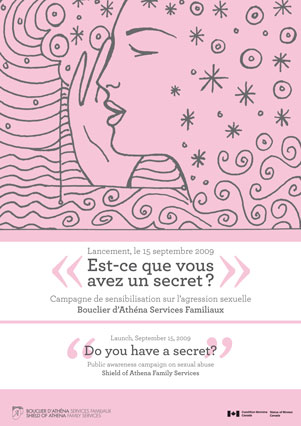 An important component of the Shield of Athena's campaign on sexual violence, "Do you have a secret?" is a public service announcement produced in partnership with CJNT Montreal. The PSA was produced in 15 languages and began airing on CJNT's ethnic programming in 2007.
The Shield of Athena has also recently partnered with Radio-Centreville for the radio broadcast of the PSA in English, French, Greek, Spanish, Portuguese, Mandarin and Creole. In January 2009, CFMB Radio will also begin airing the new PSA on sexual violence. 
To view the PSA in English, French, Greek and Spanish, click on the links below. Other languages are available on demand.