The Shield of Athena is a non-profit organization for victims of family violence. We offer emergency shelter and professional services to women and their children. Our support, intervention and prevention services are culturally and linguistically adapted to meet the needs of many of Montreal's major ethnocultural communities.
We offer three integrated services:
Our offices, located in Laval and Montréal, offer multilingual services by professional social workers, trained cultural intermediaries and supervised law students
Our shelter, Athena's House, provides emergency housing to women and their children 24/7, in a safe and empowering environment
Across Montreal and Laval, our community outreach program provides information to men and women in their own languages
The Shield is a registered charity.
Please support The Shield of Athena, make a DONATION. 

22 Montreal-based artists will share their vision of what you can find
"Behind Closed Doors." 
from 

May TH until May 31st 2014
.
Hotel ZERO1 : 
1, Rene Levesque blvd East, Montreal Qc H2X 3Z5
60% of the profits  will be donated to the Shield of Athena. 
_______________________________________________
March 24, 2014 :  The Shield of Athena took part in the SCC job fair at Vanier College. We have a longstanding relationship with Vanier and greatly enjoy providing internship and employment opportunities to students.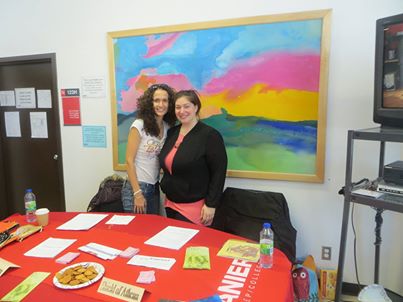 ____________________________________________________
March 21, 2014 : The Shield of Athena presented at a conference organized by "FILIA-Association Du Troisième Âge " held in the Greek community on Elder Abuse.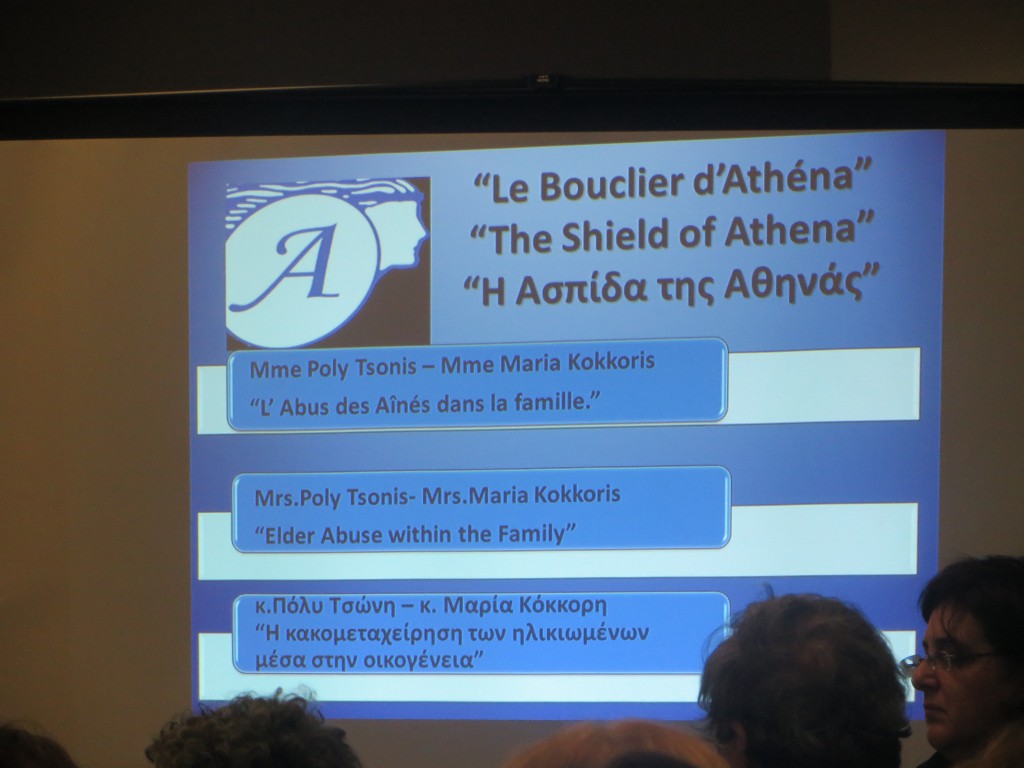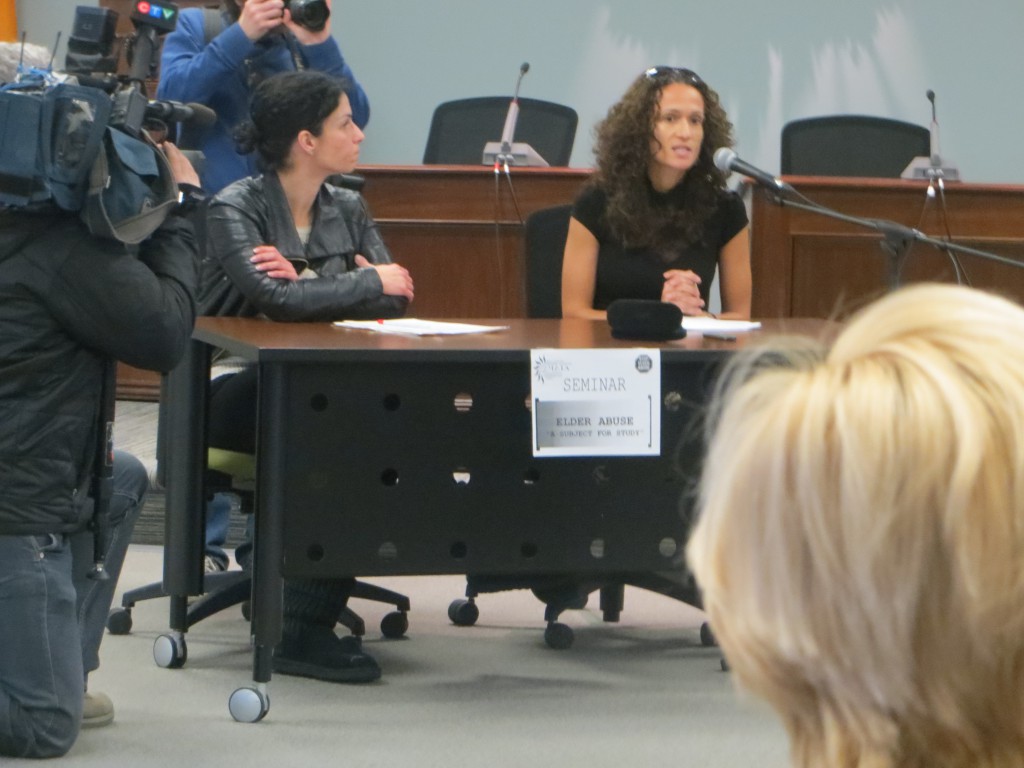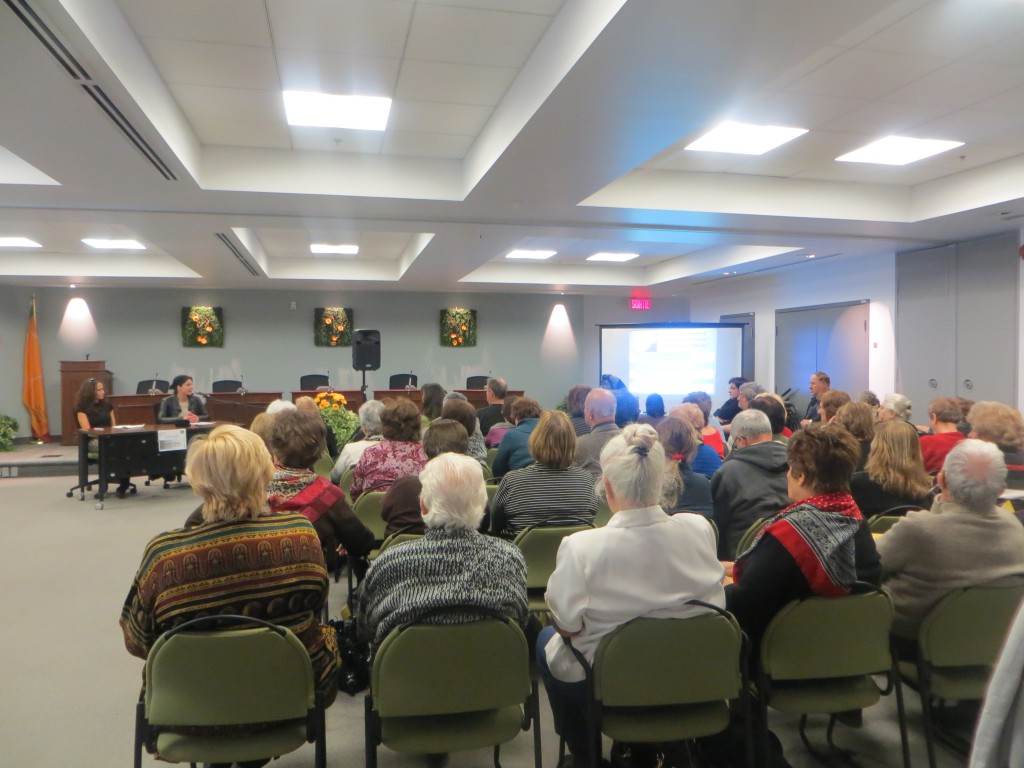 _______________________________________
March 18, 2014
: 
McGill Students for V-Day presented its annual benefit production of  "The Vagina Monologues" on 
March 14th, 21st and 22nd @8pm. 
Based on over 200 inter
views, "The Vagina Monologues" is a sometimes witty, sometimes heart-wrenching, sometimes outrageous collection of tales and reflections surrounding sexuality. McGill Students for V-Day is a campus organization dedicated to fighting gender-based violence by spreading awareness and raising money for local anti-violence organizations.  Part of the proceeds benefitted the Shield of Athena.
______________________________________
March 11, 2014: In honor of International Women's Day, Dawson College held a 2 day fundraiser for the Shield of Athena Family Services. We thank the organizing committee for all their hard work and helping us raise awareness about family violence.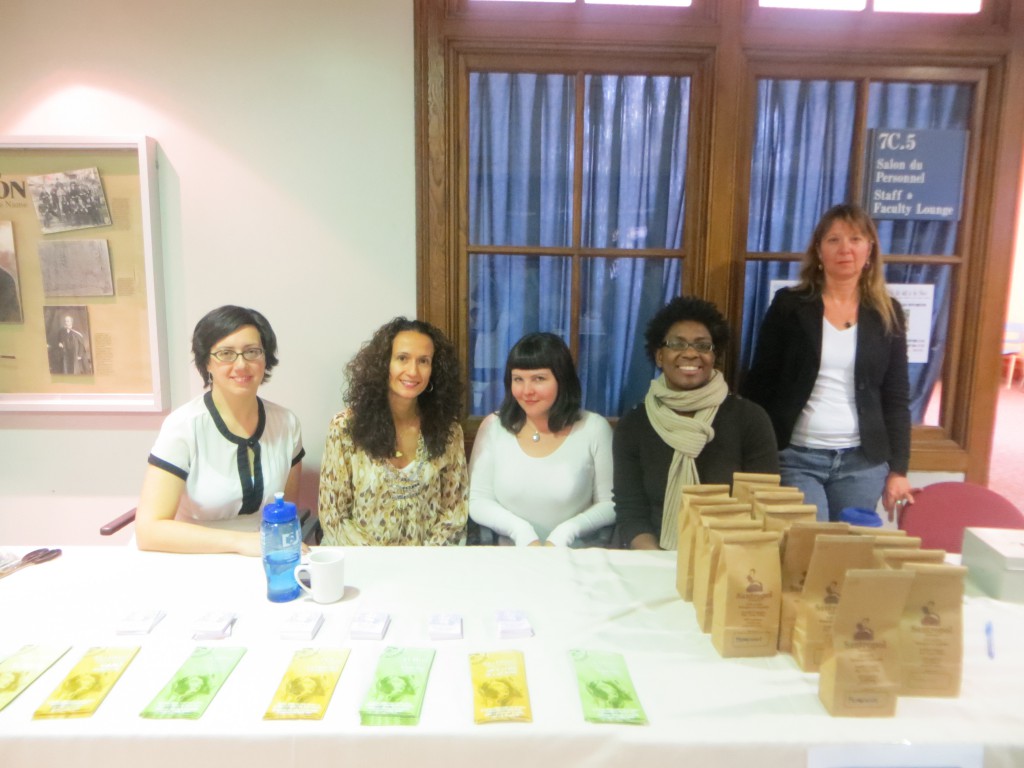 December 19, 2013: On behalf of the Shield of Athena Family Services and more particularly, the clients that use our services, we thank Karina and Antonio from Sportira for their campaign for toys for the children exposed to violence from the Shield.
____________________________________________
December 16, 2013
: We are so excited to be a part of this wonderful project...
Behind Closed Doors
will be an art exhibit and silent auction where part of the funds raised will be donated to the Shield of Athena Family Services. The event will take place from
May 8 - 31 at Hotel Zero1
. We thank the 22 participatings artists and the sponsors to date! For more details please visit the following website:
http://behind-closed-doors.ca /project/concept/ 
_______________________________________ 
November 28, 2013
: By clicking on the
Athena Art Gallery link
on our website, you can now see the paintings from the Shield of Athena's Annual Art Auctions that are available for sale. We are certain that you will find a lovely piece for your home or office or to offer as a  gift to a friend or loved one. Your purchase will bring great joy to you while at the same time supporting the services we offer to victims of family violence.
_____________________________________________
November 12, 2013: The Shield of Athena's 19th Annual Art Auction took place on Sunday November 10, 2013 at Marché Bonsecours in Old Montreal. The Patron of this year's event was Mr. Evan Kiousis, CEO and founder of Planète Mobile.  This year's auction was held in support of the establishment of a Second Step Transition Home for victims of conjugal and or family violenceThe need for this second resource is pressing for  many women, particularly mothers with their children, who need affordable housing and security for some time after they leave an abusive relationship.
Auctioneers: Eramelinda Boquer; CJAD and Sophie Berubé; CHOI Radio X Montréal 91,9 FM, 106,9 FM  et TVA.  
Master of ceremonies: Jeremy Filosa; sports journalist on 98.5.
Evening's special guest
: last year's Patron,
Chris Nilan; former NHL player.      Details and photos
_______________________________________
October 23, 2010: We  would like to thank CTV for supporting our 19th Annual Art auction. We greatly appreciate their help in promoting our event and our cause. To view the commercial, please click on the following link.. click here
__________________________________
September 30, 2013:  The Shield of Athena's 19th Annual Art Auction that will be held on Sunday November 10, 2013 at Marché Bonsecours is a one of a kind event. There is no such other event in Montreal that promotes talented artists and their beautiful paintings and at the same time raises awareness and funds about family violence. There are over 30 participating artists and 100 pieces of art to be viewed and bid on.  There is art for every taste and budget! Guests will also enjoy a wonderful cocktail that includes wine and hors d'oeuvres. For more details
_______________________________________________
September 23, 2013:

The Shield of Athena is so happy to announce the return of 2 of Montreal's wonderful media personalities at this year's 19th Annual Art Auction. CJAD's,  Eramelinda Boquer and 98.5's sports journalist, Jeremy Filosa will be the auctioneneers of the event. This will be Filosa's 2nd consecutive year and Boquer's 9th year.  The event  will take place on Sunday November 10, 2013 at Marché Bonsecours and will raise funds for victims of family violence. Thank you to this dynamic duo that will do a fabulous job!
____________________________________________________
September 18, 2013:  
New parenting group from October 16 to november 27, 2013.

____________________________________________________
June 10, 2013: On behalf of the entire team at the Shield of Athena Family Services, we would like to thank everyone who attended the launch our 2013-2014 Membership Campaign Launch on June 5, 2013 at Baton Rouge de la Montagne. Once again, almost 200 guests attended the event in support of the organization's multilingual prevention and intervention services to victims of family violence. We are very touched by our sponsors and guests generosity.  We thank Chris Ann Nakis for hosting the event at her restaurant and our chairperson Chris Nilan for his support. A special thank you also goes out to the Comedy Nest's Sébastien Bourgault and the Troupe Folkorique Grecque Syrtaki. Everyone's contribution made this a wonderful and very successful fundraising event.The Shield of Athena is happy to announce that this year's event generated $21,000 for its services to women and children victims of family violence. (Photos)
______________________________________________
May,03,2013: Mother's Day Fundraiser May 9th, 10th & 11th at l'Aquafure Salon. Spa, 5674 Monkland Avenue. ( Facial treatments, Hair care, Make up, Body care, Hand care, Foot care and Laser hair removal). 50% of the sales will benefit the Shield of Athena.  Prizes to be won! Please reserve at: 514-369-3333 and mention the fundraiser. www.laquafure.com.
_______________________________________________
April, 25, 2013:  Trafalgar School for Girls is having an Event open to all, a Golf Tournament on Thursday, May 30, 2013 at Club de Golf Métropolitain Anjou, to benefit their bursary fund and the Shield of Athena. Please find below a link to the Trafalgar Open page on Traf's website: https://www.trafalgar.qc.ca/page.cfm?p=425
___________________________________________________
February 1st, 2013: On the evening of February 1st, over 130 guests attended a special ceremony hosted by The Shield of Athena Family in Honor of the Recipients of Her Majesty Queen Elizabeth II's Diamond Jubilee Medal. Thirty individuals in the categories of volunteerism, philanthropy, community outreach & services delivery and media partnership, were honored for their outstanding contribution to the Shield of Athena Family Services' mission towards raising more awareness on the issue of family violence and providing services to victims. Recipients included police officers, doctors, lawyers, entrepreneurs, social workers, journalists, members and volunteers who have provided the Shield of Athena with their longstanding support. The evening's special guest was the Honorable Jason Kenney, Minister of Citizenship, Immigration and Multiculturalism Canada.
The Queen Elizabeth II Diamond Jubilee Medal marks the 60th anniversary of Her Majesty Queen Elizabeth II's accession to the Throne. At the same time, it honors Canadians for their significant contributions and achievements to their community and to our country. (photos)
See us on Global Montreal: http://www.globalmontreal.com/video/diamond+jubilee/video.html?v=2331509811#stories
_____________________________________________________________________________________________________________
December 20, 2012 - THANK TO OUR HOLIDAY DONORS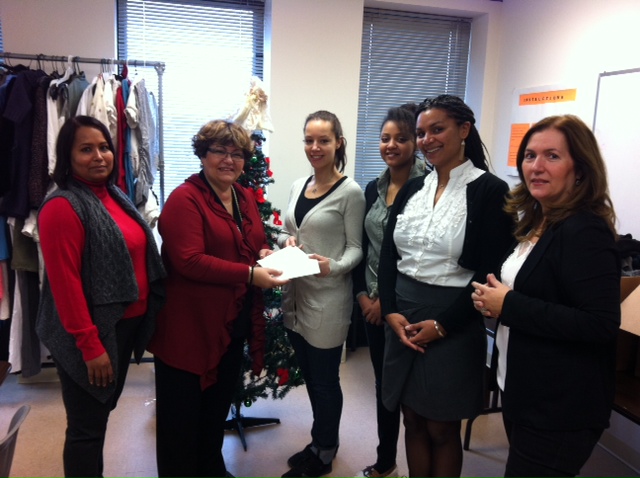 Visit of Mary Deros to the SOAFS
offices to give donations
to two of our clients. 
Both are single moms with children 
who have been deeply affected
during the Holiday Season and
will be happy to receive some assistance.  
We thank Mary Deros for coming through with this wonderful  donation!
                                                                  A Th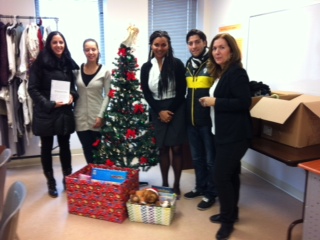 ank you to
Karina and Antonio from SPORTIRA 
for their campaign
for toys and food 
for the children exposed
to violence
from the Shield.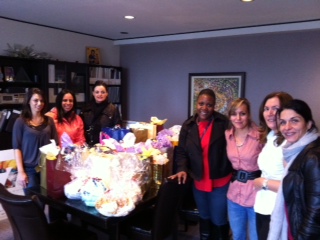 A big thank you for the donation of toiletries from
GROUPE CAPITALE 
A BIG THANK YOU TO:
SUZY SHIERS, John and Linda Ciolfi
Steven Segal
Ronnie Gottlieb
Hellenic Appeal
Hellenic Golfer Association
Paul Nakis and Family
Happy Holidays to all!
SOAFS staff and Board
_______________________________________________________________________________________________________
November 12, 2012 - Over 400 people gathered this Sunday November 11th, at the Bonsecours Market in Old Montreal. The Shield of Athena, Montreal's only Multicultural network of services for victims of family violence, held their 18th annual Art Auction, under the High Patronage of His Excellency Orestis Kafopoulos; Consul general of Greece,  and raised nearly $105, 000 for their services to women and children, offered at their two centers and emergency shelter.  Click to read the articles in the Suburban on page 10 and Journal de Montreal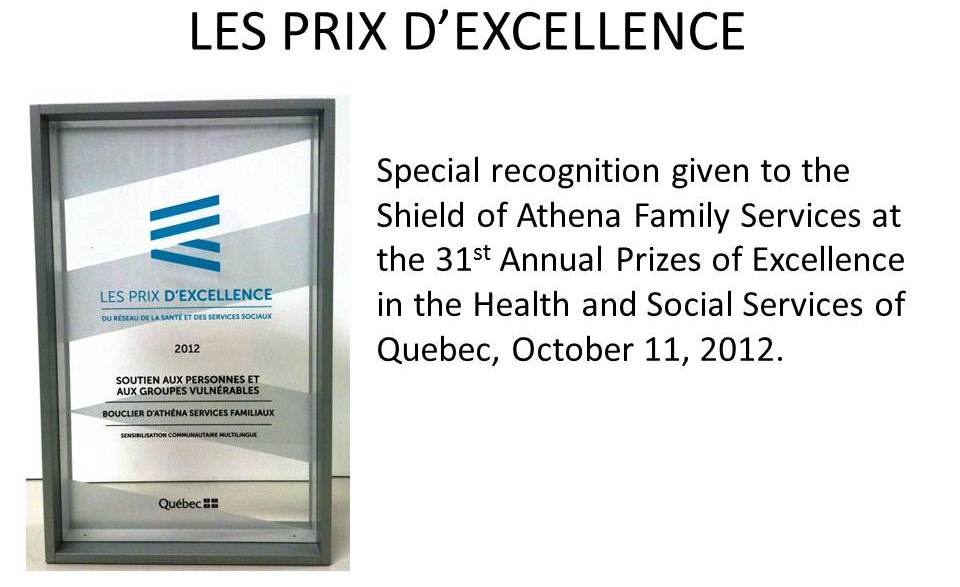 October 12, 2012 - It is with great joy that we announce that the Shield of Athena's Multilingual Community Outreach Department received the 2012 Excellence Award from the Ministry of Health and Social Services of Québec, in the category "Support to vulnerable persons and groups". It is with great emotion that we accepted this award from the Minister Dr Réjean Hebert on Thursday October 11th in Quebec City. This is a wonderful reward and a recognition of our organization , something of which we can be extremely proud of! (for more details and photo) 
June 21, 2012 - We would like to send a very heartfelt thankyou to Jennie Constantinides for the great work and support she contributrd to the Shield during her presidency. We would also like to welcome our new president, the Honorable Eleni Bakopanos. We look foward to working together and pursuing the Shield's mission of helping victims of family violence break the cycle of abuse.
June 20th, 2012 - The Shield of Athena held its Annual General Assembly at Kalysta Reception Hall in Laval. A total of 31 people, members and non members were in attendance. The executive director, Melpa Kamateros, along with the staff, presented the services and activities that were given at the external offices and at the shelter, for the 2011-2012 year. Photos
March 27, 2012. Melpa Kamateros, the Shield's executive director, had an interview with Silvet Ali from CBC Radio Canada. Photo  Click here to listen to the interview
March 21, 2012. With the financial support of Status of Women Canada, The Shield of Athena will soon begin a three year public awareness and community outreach program on honor crimes. We are extremely honored that Prime Minister, Stephen Harper dropped by our offices on Friday March 16 to .... Read more (plus links to photos and video)
February 25, 2012. The Shield of Athena held their 5th Annual Comedy Nest fundraiser. The show was headlined by Carole Montgomery.
February 10, 2012. This week's online Suburban Magazine posts an article on our organization! To read this article go to www.thesuburban.com and click on the Magazine button. The article appears on page 21.
February 1, 2012. We would like to thank Vikki Londos and all the members of the Parent's Committee of the Annual Breakfast with Santa of the École Primaire Socrates IV (South Shore) for their wonderful fundraising initiative. They helped gather hygiene products, toys and other much needed goods for the Shield of Athena Shelter, La Maison d'Athéna.
November 28, 2011. The Shield of Athena Family Services, in collaboration with Le Ministère de la culture, des communications et de la condition feminine, in the context of phase 5 of the government of Quebec's public awareness campaign on conjugal violence, launched the documentary: Νίκη (Victory): From Shadow to Light...
November 20, 2011. The Shield of Athena is pleased to announce that its 20th Anniversary Gala raised approximately $200 000 for its services to victims of family violence. The event took place on Sunday November 20th at the Sofitel Hotel, the Golden Mile. Master of ceremonies for the event was the Shield's spokesperson, Sophie Grégoire Trudeau; Quebec correspondent for e Talk .
July 19, 2011.
We would like to thank the BNS, Jean Talon and Wiseman branch, both employees and clients for gathering 4,135 dollars for La Maison d'Athéna, our women's and children's shelter.
Photo
June 3, 2011. Chris Ann Nakis,
owner of Baton Rouge de la Montagne welcomed nearly
170 guests
Wednesday night for the
Shield of Athena's 2011-2012 Membership Campaign Launch
. Nearly 20,000$ was raised for the organization's multilingual support, prevention and intervention services to victims of family violence.
Press release 
Photos
May 9, 2011.  Thanks to our Martini and Makeover fundraiser guests and to Shmink Cosmétics and Spa Evita. Celebrity make-up designer Steven Reti and Shmink Cosmétics teamed up for fabulous makeovers and for Shmink's new signature lipstick ATHENA, created just for us. All proceeds go to our shelter, Athena's House. Lastly, we thank Panama Rotisserie for their ongoing support. Athena's beauties
March 7, 2011.  Executive Director Melpa Kamateros spoke at the Toronto conference 'A Dialogue on Family Violence in Culturally Diverse Communities: Practical Approaches to Prevention and Response'. The conference was hosted by the Canadian Association of Chiefs of Police with financial support from Justice Canada and Public Safety Canada.
February 15, 2011.  The Shield offered its parenting group and two closed and confidential support groups for women who are victims of conjugal violence, one in French and the other in Spanish.
February 23, 2011-  BPW International Night of Violence Against Women - Violence Against Our World featured Keynote speaker, Melpa Kamateros, Executive Director of the Shield of Athena. 
February 17 , 2011- The Shield of Athena held a free training session on family violence from 10am-2pm. Presentations given by our social  workers, community outreach agents and a police officer.
February 3, 2011- The Shield of Athena and V-day McGill invite you to the production of Eve Ensler's theVagina Monologues. The Shield of Athena is one of the beneficieries of this year's production. For more information, please visit: http://vday.mcgill.ca/
February 2, 2011- NEW: for its campaign on sexual violence in intimate partner relationships, the Shield, in collaboration with its community partners, produced information segments in Arabic, Creole, Spanish, Mndarin and Vietnamese.  to view follow the link.