Conference in Toronto 2011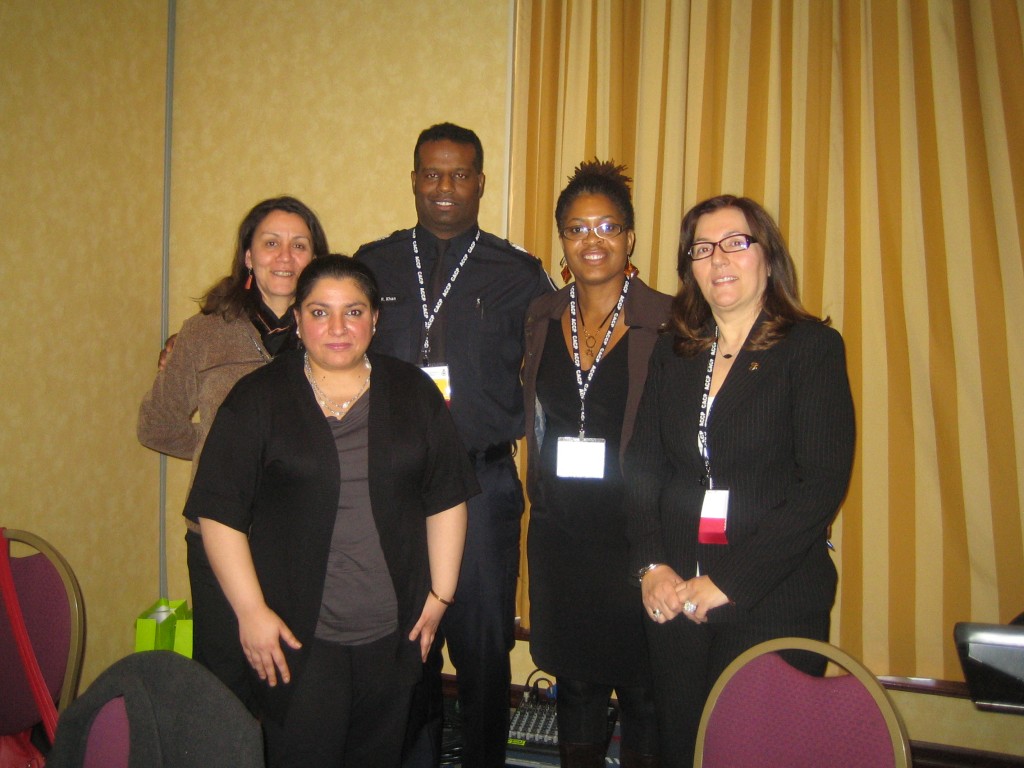 On March 7, our director Melpa Kamateros was a speaker at the conference in Toronto entitled ' A Dialogue on Family violence in Culturally Diverse Communities Practical Approaches to Prevention and Response'.
The conference was hosted by the Canadian Association of Chielfs of Police with financial support from Justice Canada and Public Safety Canada. 's presentation was part of the workshop that focused on models and practices for working successfully on issues on family violence with women from arboriginal, immigrant and racialized (visible minority) communities through building community trust, increasing women's access to information and services and enhancing service providers'cultural competence and culturally appropriate service capacity.