LEGAL INFORMATION ONLINE
Wednesday, April 22, 2015-At a ceremony held today at the City Hall of Parc Extension, The Shield of Athena  launched  its new website, Athena Legal Info ( www.athenalegalinfo.com) . 
For the past three years, the Shield of Athena has been committed to a special project so as to raise awareness in communities about family violence and in particular, honor based violence. Workshops have been given in various languages on issues such as violence against women, forced marriages, honor based violence, Canadian laws and resources. As well, a legal website was developed in collaboration with law students from McGill University and Université de Montréal, in 10 languages with legal information that is important for victims of family violence to be aware of. 
After a 3 year long project co-ordinated by Maud Pontel, The Shield of Athena's NEW legal information website is now online. Important legal information for victims of family violence can be found in TEN LANGUAGES!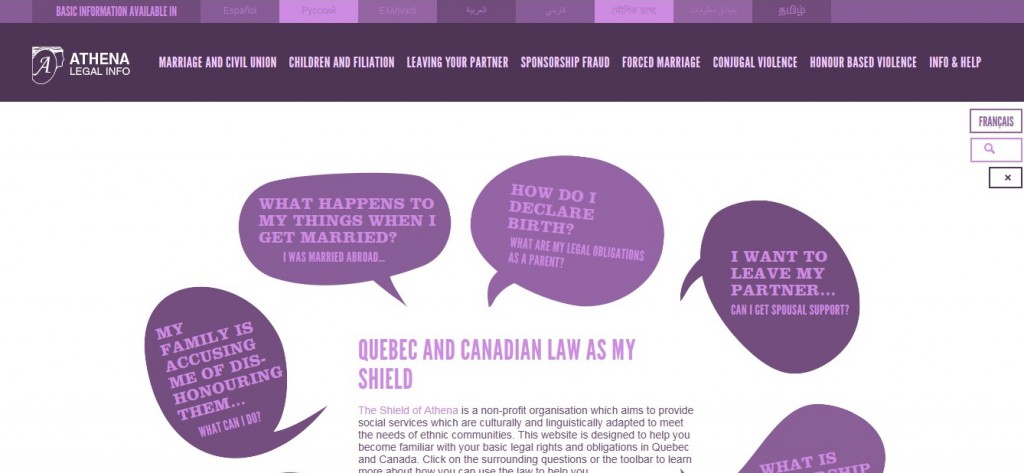 What happens to my things when I get married? I was married abroad… How do I declare birth? What are my legal obligations as a parent? I want to leave my...