سرپناه :خانۀ آتنا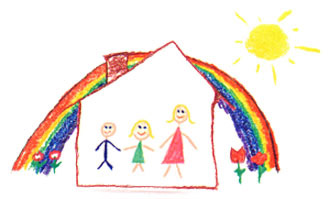 Since opening its doors in 2004, Athena's House has offered services to women and their children who are victims of conjugal or family violence . We provide emergency housing in a safe and empowering environment. Residents replenish their strength and develop—with the help of experienced professionals—long-term strategies for survival and success for themselves and their children. About 150 women and children use the shelter per year.
All our services are linguistically and culturally attuned to the needs of the clientele.
Languages spoken in house are Armenian, Creole, English, Farsi, French, Greek, Italian, Romanian and Spanish. These are trained professionals working on our organisation as social workers and cultural interpreters.  
We also have professionals on call for Turkish, Urdu, Arabic, Polish, Russian, Punjabi and Hindi.
We are non-denominational and we respect individual religious practices and dietary restrictions within the limits of reasonable accommodation. Our cook makes every effort to meet special dietary requests and prepares balanced, healthy food according to Canada's Food Guide.
Athena's House accommodates young children.

After women leave the shelter, they and their children can receive follow-up services at both our Montreal and Laval offices.
Services in the shelter include:
Clients are provided with clothing, food and toiletries for themselves and their children if needed.
Clients may also be able to access day care.
General information sessions
Athena's House offers information sessions in English and French lasting approximately two hours to a minimum of 3 residents on different aspects of conjugal violence. These sessions allow residents to speak about their experiences while trained professionals explain police procedures and existing resources available to victims of family violence. To view the demonstration DVD produced by the Shield of Athena on police procedure and existing resources, click here.