JOHN E. GOUZOPOULOS
John E. Gouzopoulos was born in Montreal and started painting after his retirement. He works with oil on canvas. He is a staunch supporter of the Shield and has been a selected artist on the Organization's Annual Art Auction since 2000. John enjoys meeting other artists through this event. Several of his works are now in Montreal, Ottawa, Japan, New York and in Greece. John Gouzopoulos also volunteers his time for the preparation of the Shield of Athena Art Auction.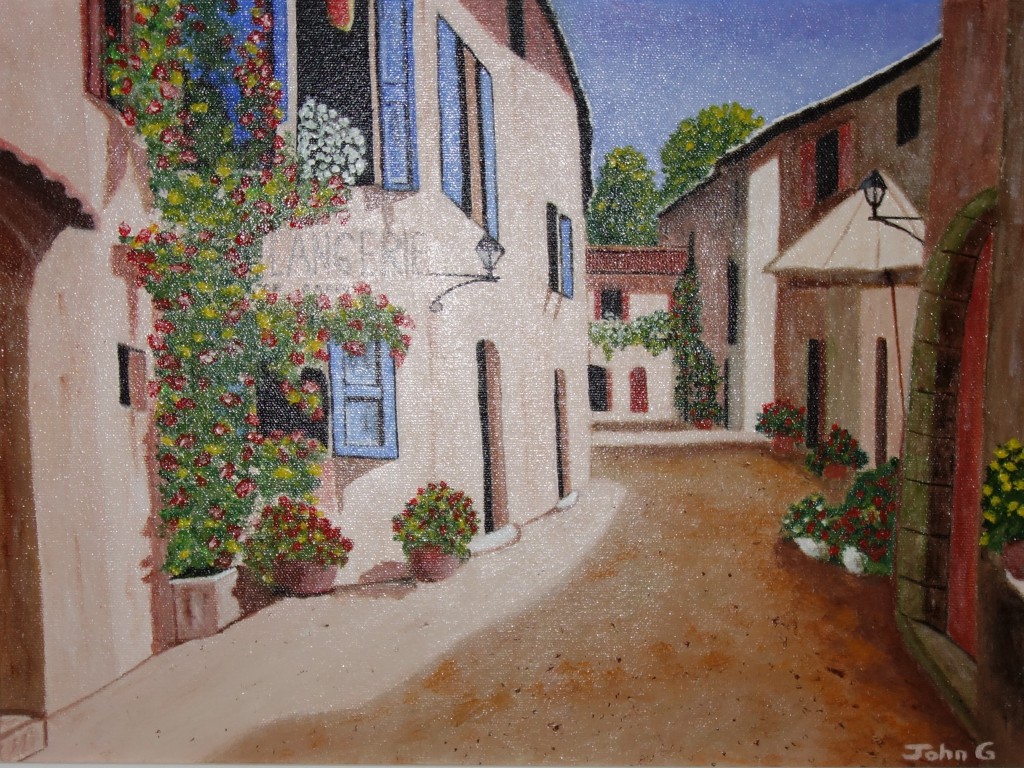 Recognition Award 2013
The Shield of Athena Family Services would like to acknowledge the exceptional support, over the past 13 years   of our mission, services and annual Art Auction by Mr. John Gouzopoulos, artist and community personality.
Mr. Gouzopoulos has been a participating artist in the Shield of Athena's Annual Art Auction since 2001. In addition to being a regular volunteer for the event, including in  the actual set up and transport of paintings and material; the sale of his paintings have  assisted the organization financially. Through his and the other artists participation we have been able to fund many of our programs that are not funded either by the government or by private sources.
In 2011, Mr. Gouzopoulos also participated in our corporate film to celebrate our twenty years of service to the community: Les 20 ans du Bouclier. It was a pleasure to include his testimony about  conjugal violence during a much earlier time in Quebec. His observations that the women  victims had no place to go to  with their children  were very touching to all who viewed the film.
We consider ourselves very lucky to have the support of such a wonderful man. He is a talented artist, a dedicated volunteer and  a longstanding supporter.
We recognize his contribution and thank him from the bottom of our hearts!