Marek Zoltak
Born in Poland, Marek Zoltak considers painting a passion. As far back as he can remember, he has always been drawing. In Cracow, where he studied architecture (master obtained in 1976), he developed a deep interest in palette knife. This technique is predominant in his creativity for many, many years. For him, color and  light are the essential parts of painting. In 1978, he completed a major commission for Saint Mary's College in Orchard Lake, Michigan, the theme of which was MILLENNIUM OF THE POLISH CHURCH (an oil on canvas mural measuring 8 x 16 feet, requested by Archbishop of Philadelphia, Cardinal Josef Krol). He participated in several exhibitions in Poland (1972-1981). He has presented his works several times in Art Galleries (Toronto, Montreal, Quebec City and Chicago,) in the CBC building (Maison de Radio-Canada) in Montreal, in Montreal Casino and in several prestigious golf courses. Within his works, architectural influence is always present however, the discipline of forms and global impression which the artist places on (his) environment are much more delicate and subtle. He is equally adept in both oil and watercolors.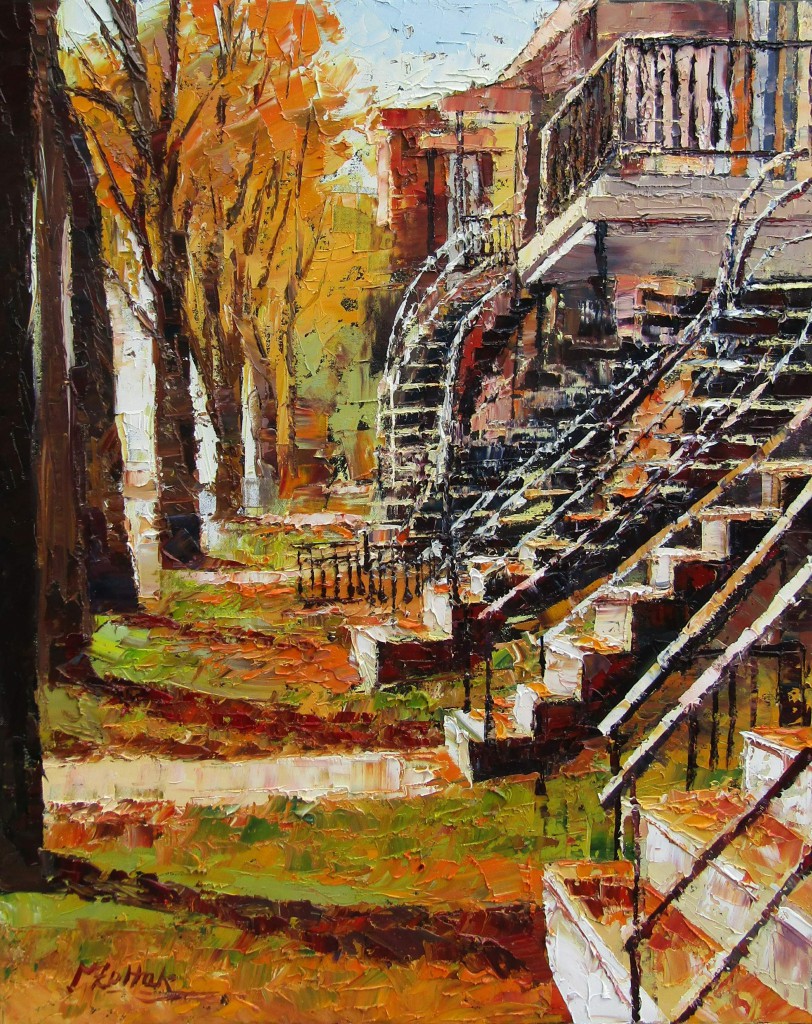 BIBLIOGRAPHY
Club Mount Stephen editorial (Montréal 2009 edition), Magazin'Art (Spring 2005 edition), Magazin'Art (2000-2001 edition), Magazin'Art (1998-1999 edition), Quebec Artists (Guide de Roussan, 1997 edition), Repertory of Quebec Artists Council (1995 edition), "L'informateur des Arts Parcours" (Montreal, Sept. 1995 edition), High Park magazine (Toronto, 1995 edition), "Journal de Radio-Canada" (1991).
COLLECTIONS
His paintings form part of numerous corporate and private collections in Canada, United States and Europe (Ex.: Pope's private collection, Vatican, Italy; Ernst & Young; Bombardier; Polish General Consulate in Montreal, Morneau Sobeco, KWA; St. Mary's College Gallery, Orchard Lake, Michigan;).