Art Auction 2022

We are very happy to announce that after 2 years of interruption due to the pandemic, our Art Auction is finally back!
The Shield of Athena will be holding the 27th Edition of its Annual Art Auction on November 13th at Casa D'Italia (505 rue Jean Talon Est).
Vernissage & networking cocktail: 15:30 - 17:00
Auction will begin right after
Admission to be charged at $125. Tickets sold here: https://rb.gy/af22s2
Featured Artists
Bedros Aslanian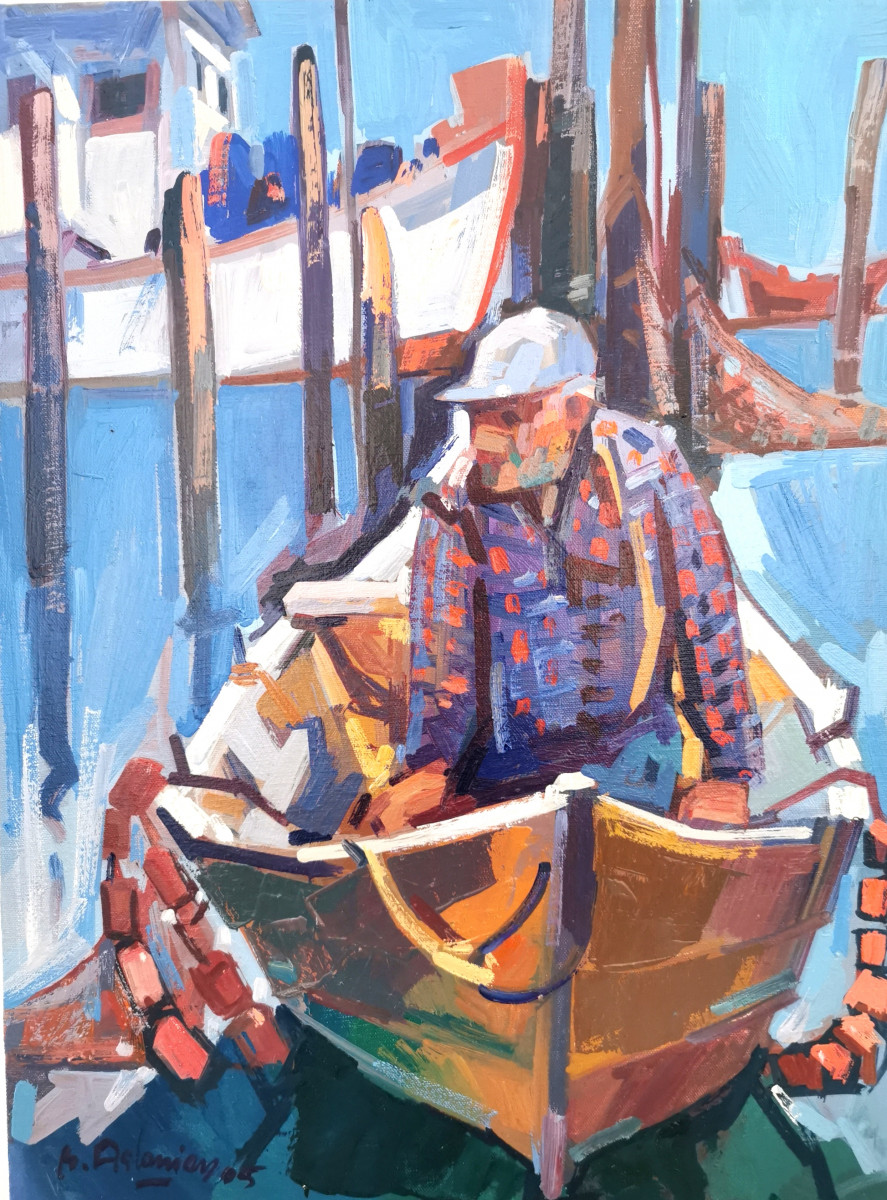 Bedros Aslanian was born in Alexandria in 1937. His first memories are filled with pencil and charcoal sketches. His favorite subject: boats. Later, he realized his dream by having his own boat and travelled from island to island on the Aegean sea. At the age of sixteen, he learned painting from Silvio Bicchi and graduated from the School of Fine-arts of Alexandria in 1961. In 1958 and 1960 he obtained first prize at the Biennale des Pays Méditerranéens. In 1965 Aslanian came to Canada with his family. He was overwhelmed with this atmosphere in white which dominated his environment and created extraordinary new forms. He visited Old Montreal, Quebec city, Gaspésie... There, he found shades of the past framed in white. He likes to paint familiar objects and familiar surroundings. In 1980, he had a very successful show in Florence which encouraged him to exhibit at Marcel Bernheim Art Gallery, Paris where he was accepted with great enthusiasm. Presently Aslanian lives in Montreal and spends some months on the Aegean sea. His work is found all over Canada and Europe, at auction houses and galleries.
Jan Delikat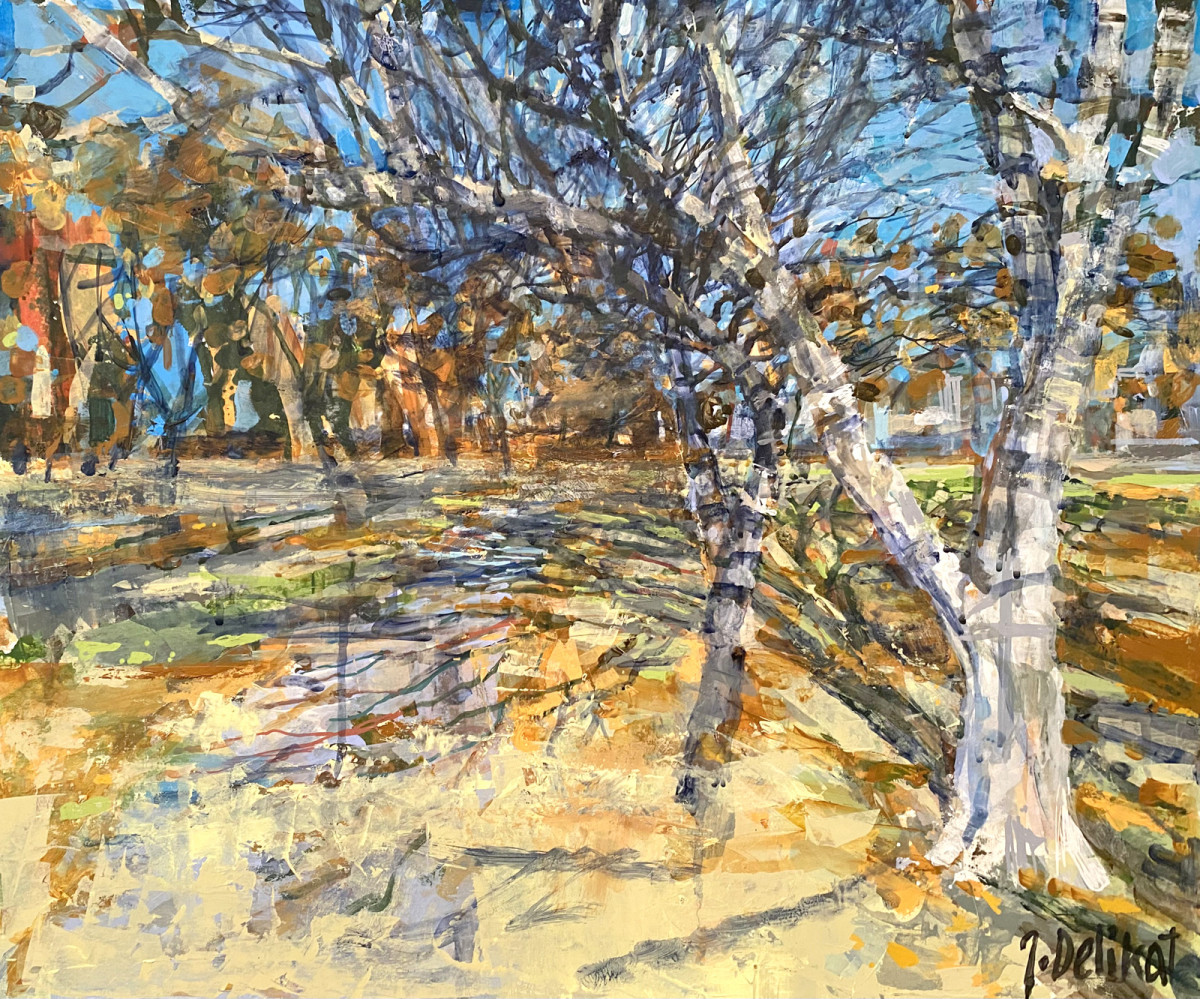 Jan Delikat was born in Poland in 1968. As a young child, he was interested in the arts and attended the school of plastic arts in Rzeszow, where he studied painting and drawing. In 1993, he obtained a masters degree in art from The Academy of Fine Arts in Cracovie. In 1993, he received a prize from The Elizabeth Greenshields Foundation and moved to Quebec, where he pursues his art. His mediums are oil and mixed media. He has participated in many solo exhibitions, such as at La Galerie Klimantiris, La Galerie Art & Culture, La Galerie Michel Bigué , Chenier Fine arts Gallery, Leo Stein Gallery . His group exhibits include Centre Culturel de Pierrefonds, Centre des sciences de Montréal and Centre Boréart. He has received many prizes including the Creation Painting and Drawing award at the Montreal Art Competition in 2010, 2014, 2017 and 2021.
Norma Akkelian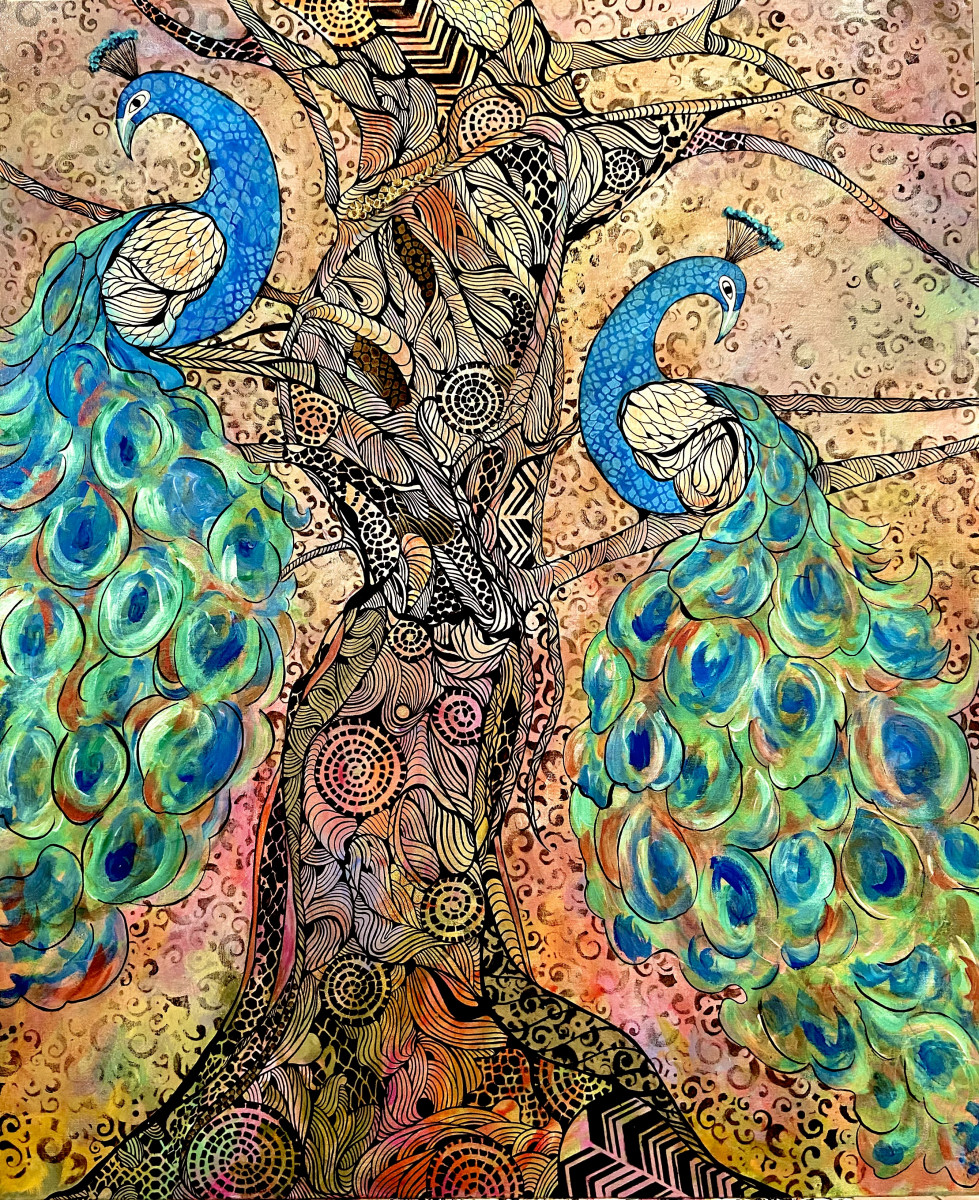 Norma's career in art began as a jewelry designer given her family's long history as jewellers since 1907. Her transition to visual art happened in 1981 having discovered the art of decorative painting. Norma attended art classes with renowned decorative artists from the US and abroad, experimenting with a range of mediums, textures and surfaces. To further hone her skills, she enrolled at The Visual Arts Centre, specializing in drawing and colour theory. Acrylic and pastels were her choice of mediums since their environment friendly and nontoxic attributes appealed to her lifestyle. Norma's rich palette and methods of paint application captivate and create a connection with the viewer. Her fascination with nature is apparent in her work giving us the impression that nature is posing for the artist. Throughout her career she has supported various charities and causes by donating her time and art. Amongst them are the Quebec Breast Cancer Foundation, the Shield of Athena family services, the Montreal Children's Hospital and the Shriners Hospital to name a few. Studios in Montreal and Miami allows her to exhibit solo and in group art shows annually. Her art is collected by private individuals and by corporate offices throughout the world. To quote Jerry Saltz, senior art critic for New York Magazine, Norma is a "strong artist of the future".
Werner David Feist

Feist (German, 1909–1998) was a graphic designer, art director and university lecturer. He was a student at the Bauhaus from 1927 to 1930. He received a qualification certificate from the advertising workshop and photographic department in 1930. From 1930–1933 he was employed as an advertising artist in Prague, and, from 1933–1939 lived there as a self-employed advertising artist, photographer and journalist, also becoming interested in color photography. After working as an art director in London after the war, he permanently moved to Canada in 1951. There he worked as art director, lecturer, painter and graphic artist, and advisor until his death in 1998.
Georgia Kourleti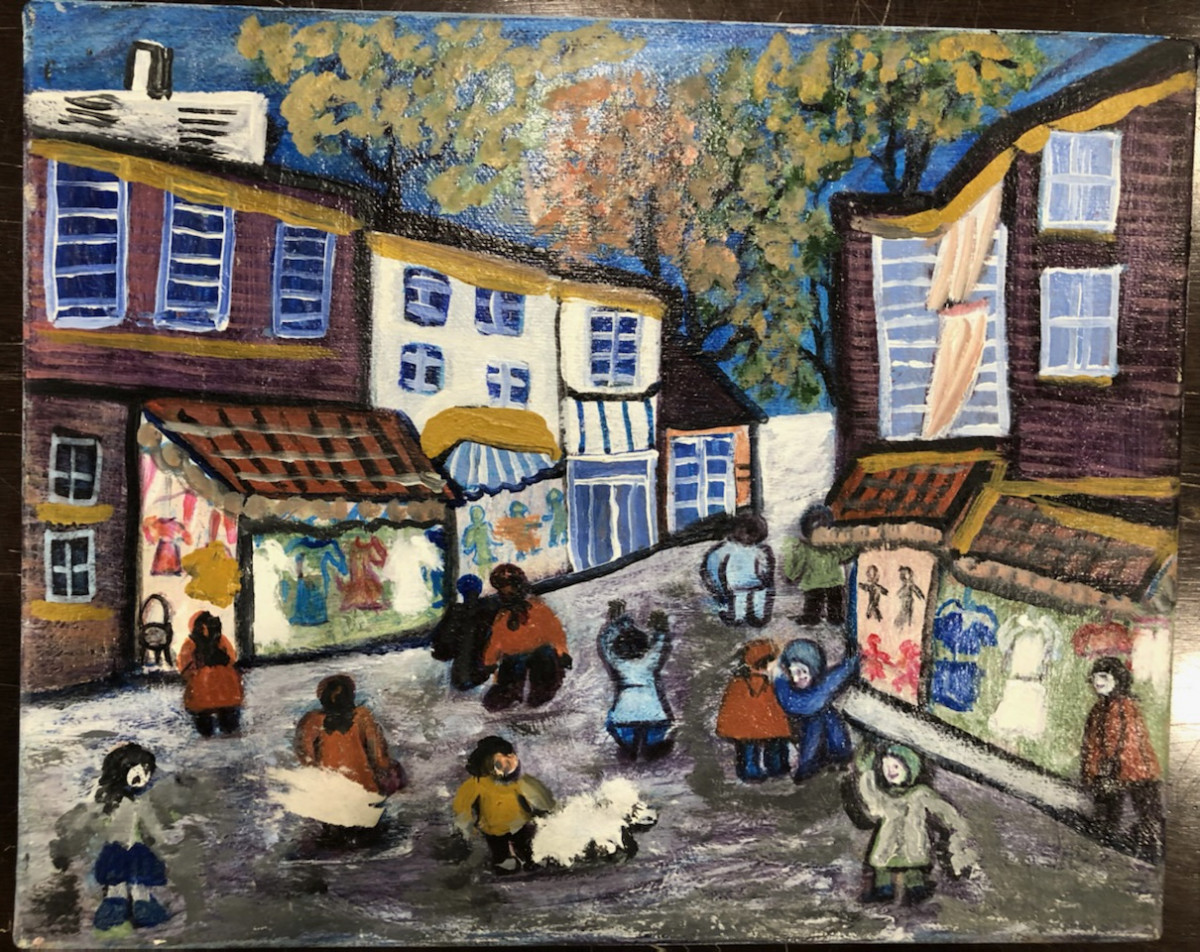 Born in Mikromani, a picturesque village of the Peloponnese in Greece, Georgia Kourleti was a nurse and midwife when she emigrated to Canada in the sixties. In the 1970's, she began to develop her artistic talents and was an artist in the second part of her life. In addition to fine arts courses that she took at Dawson College, the Saidye Bronfman Center, the Ville St-Laurent Center and the town of Mount-Royal art program, she also studied with renowned artist, Paul Soulikias. Her mediums are varied, watercolours, oils and most recently icon painting particularly in the Byzantine style. Whatever medium, her sense of colour is very vivid and attractive. She paints a variety of themes and in many different styles from naif to modern. She has exhibited at the Hellenic community of Montreal, the town of Mount-Royal and elsewhere. Her paintings are found in many private collections.
Joseph Radnai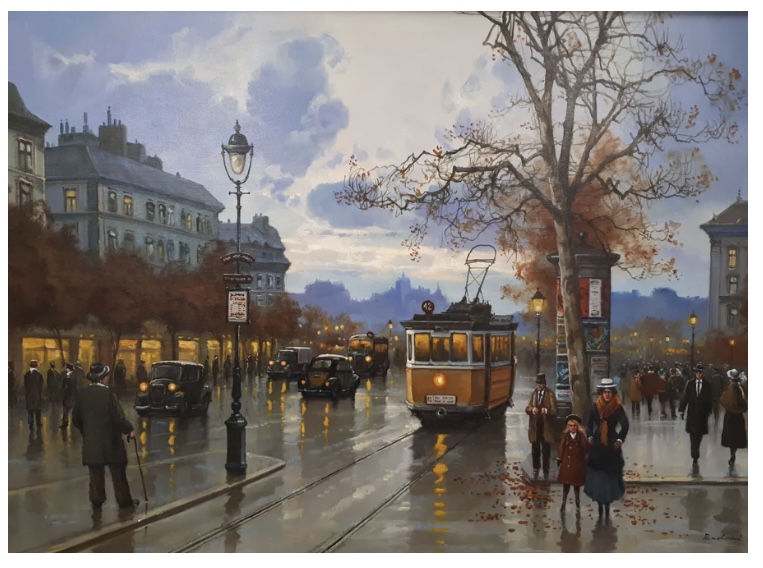 Joseph Radnai, born in Hungary, starts his artistic career at a very young age, studying art in St. Petersburgh and successfully terminating his studies at the Faculty of Graphics and Painting at the Academy of Fine Arts in Budapest. He obtained his diploma in Arts and Education in 1985, and is a founding member of the Hungarian Salon of Arts. He is a celebrated contemporary artist, well known by art connoisseurs who appreciate the pleasing harmony of his colours and the strength of his compositions. His well constructed canvases are masterful and inspiring, depicting a certain timeless calmness.
Thomas De Souza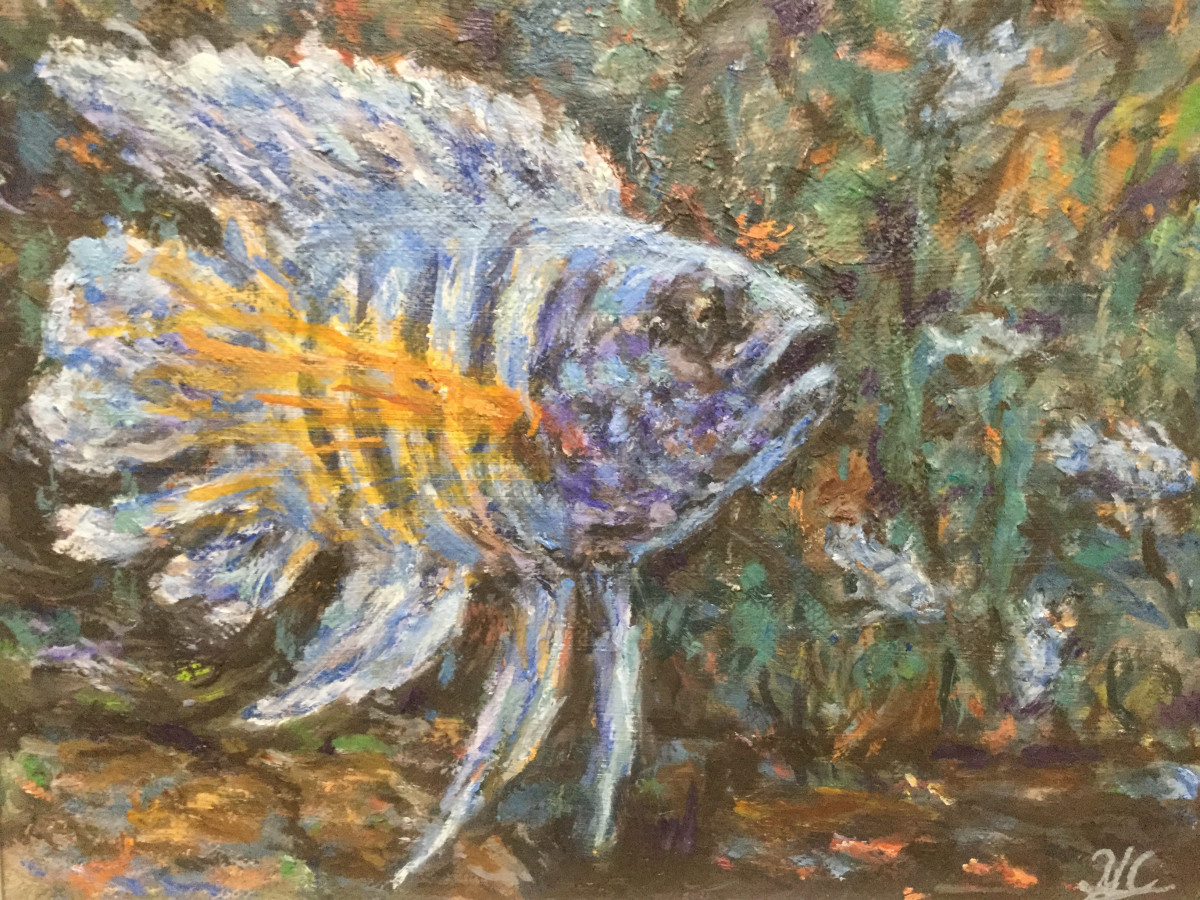 Thomas de Souza passed away on November 24, 2021 , he was a regular artist contributor to the Shield of Athena annual Art Auction. He was born in Goa, then part of Portuguese India, in 1933. He studied drawing, painting and sculpture at the renowned School of Fine Arts of Bombay. He has painted all his life in the oil medium although he paints in water colours as well. De Souza has won many juried awards, is a member of the Arts club of Montreal, Dorval Artists Association and the prestigious Lakeshore Artists Association. He has had many group and solo exhibitions and his paintings are to be found in many corporate and private collections in Canada, the USA, Israel, India, Japan and France.
Katerina Mertikas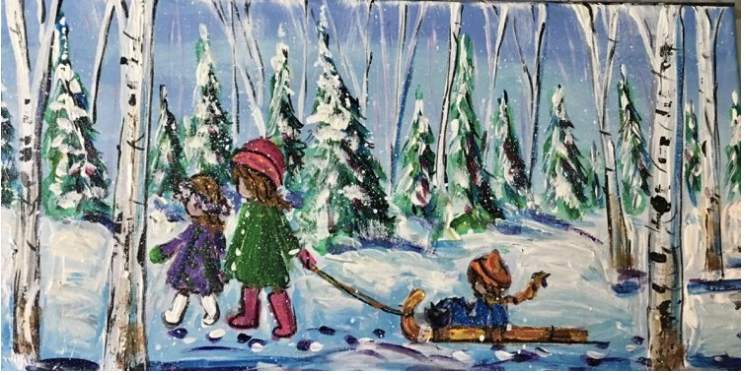 Katerina Mertikas, is from Greece having emigrated at a young age to Canada..Montreal was her familys home for a while finally settling in Ottawa. The joy depicted in her paintings and her use of colour has won her the admiration of art collectors across Canada and beyond. Her two daughters were the inspiration of her art. She is very inspired to this day and now has 5 grandchildren to still see the beauty of life through the eyes of a child. Katerina's work has been selected by multitudes of worthy organizations and she frequently donated rights of her work for UNICEF, Canadian Lung Association, Juvenile Diabetes Asst., Children's Aid, Snowsuit fund and so on. Katerina has been painting professionally for 30 years and sells in fine galleries across Canada. Please visit her website www.katerinamertikas.com to view her many artistic achievements and see how she likes to give back to the community at large..She has illustrated 5 books and is always on the lookout for new ideas and opportunities to expand her knowledge of art.
Georgia Priniotakis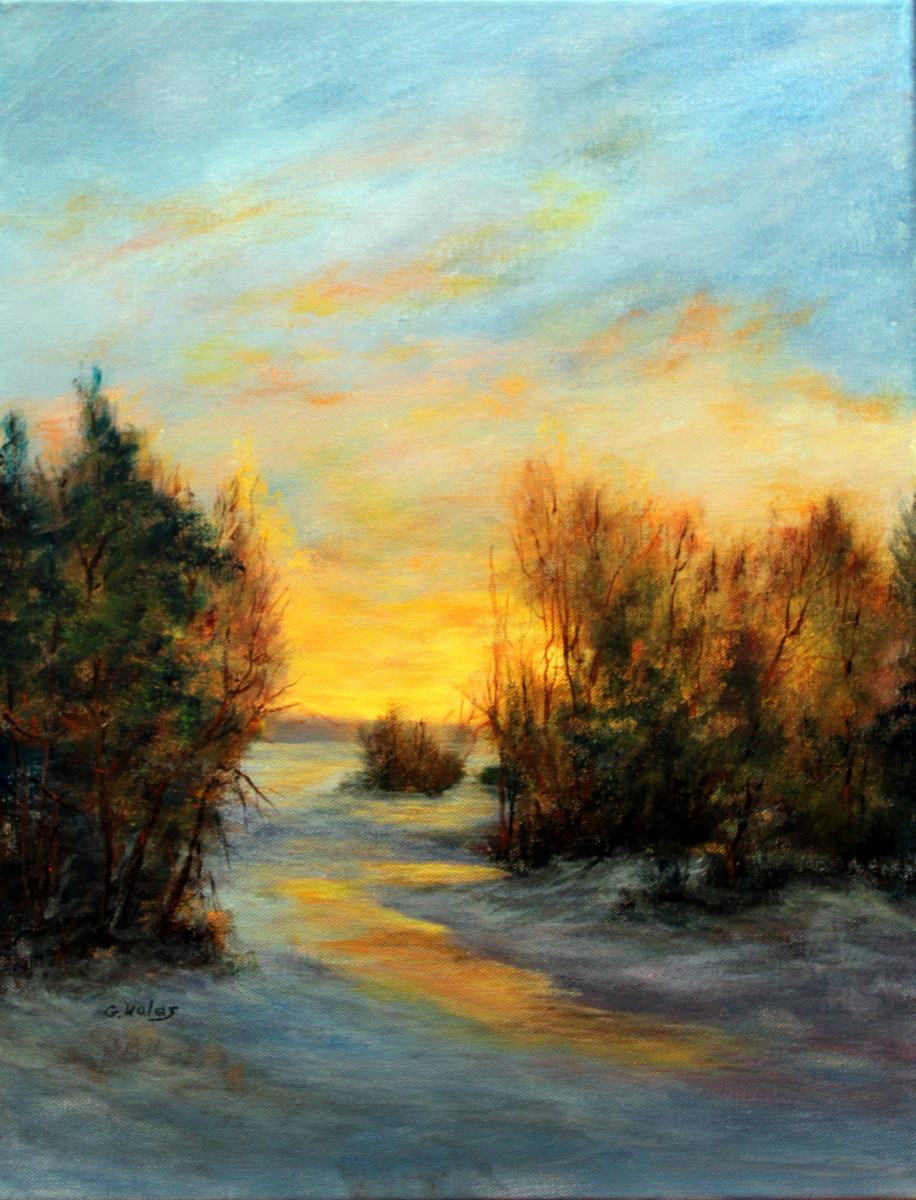 Drawn towards the arts since childhood, Georgia has gone through different stages as an artist. From realism to impressionism, her latest venture and discovery best express the painter who works in all mediums. She is an avid '' plein air'' artist, travels around the world, and is noted for her brilliant use of color and exuberant expression on canvas and paper. A regular participant in juried shows, Georgia has received numerous awards, showing her work in group and solo exhibitions. Her paintings hang in private and public collections around the globe. Listed in '' Lexicon of Greek artists'', '' Le pluralisme dans l'art au Québec'', ''Magazine d'art biennal'' , and '' International Contemporary Artists'', Vol. IV. She is the president of Artists Association of Dollard, member of Artists Association of Saint-Laurent, and signature member of Pastel Society of Eastern Canada.
Yelena Samoukova
Born in Saint Petersburg, Yelena Samoukova began painting when she was a child. In 1990 she was accepted at the Academy of Art and Design as a student in the department of manufacturing of art textiles. After her arrival in Canada in 1999, she learned to express her deep respect and appreciation of the Russian culture. She has incorporated her childhood memories and the concept of women who need peace and tranquility and who protect their home and children.
Astrina Rassias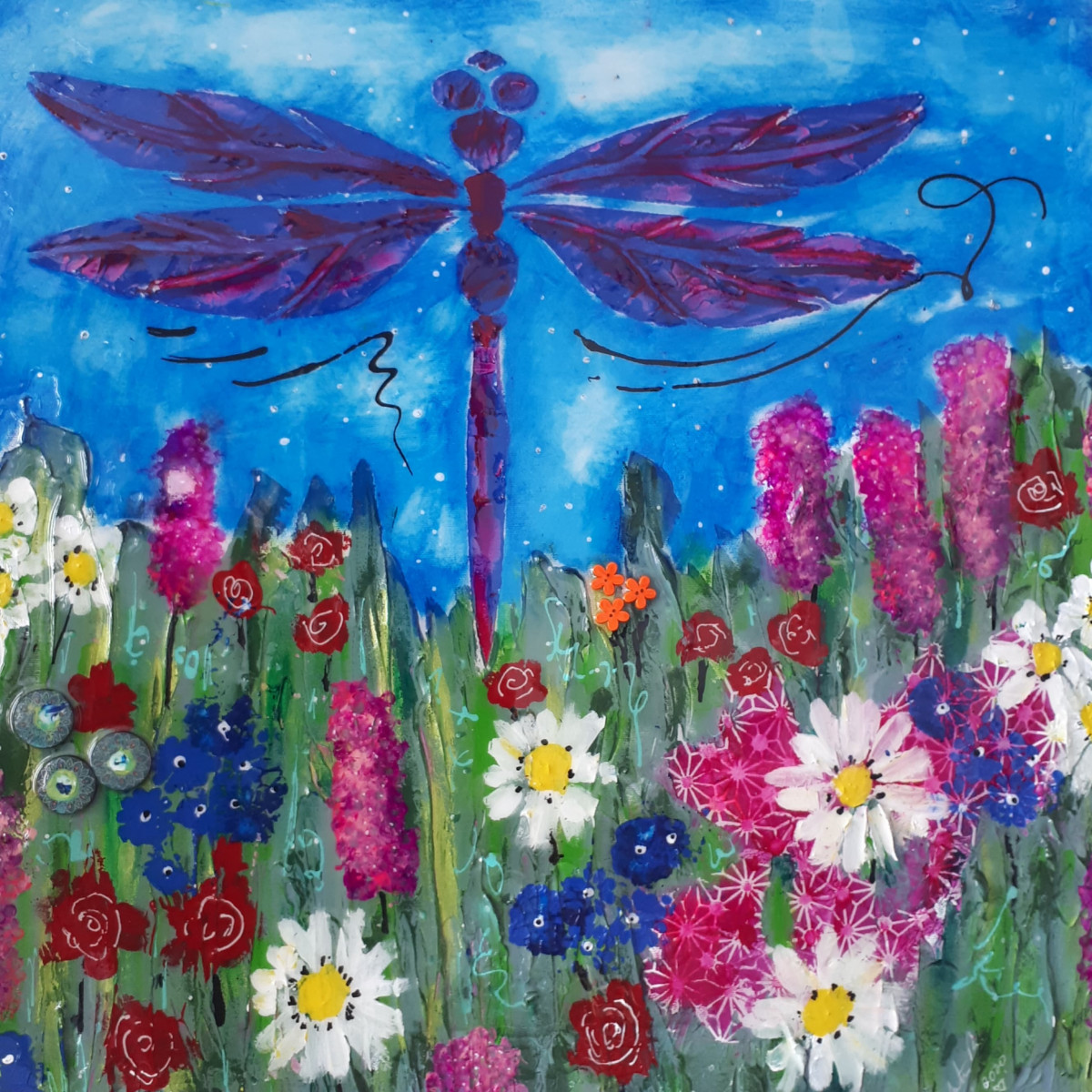 Astrina Rassias is a Canadian born artist of Greek descent. With a degree from McGill University, she worked as a social worker in Montreal for a number of years. She gave that up to become a mom to two boys adopted from Korea who are the center of her world. Her art is a snapshot of her core essence and her life experiences. The desire to promote love, beauty and to ease the mind inspires her work. She feels that her art reflects her most vulnerable, courageous and honourable parts. She paints from a place of intense emotion and painting allows her to magnify feelings of love, kindness, and connection. At the same time, painting offers her a delicious retreat into a sweet solitude. Her muse is Mother Earth. Her work conveys peace, empowerment and freedom. She wants her work to be a mirror in which people can look and find a reflection of an authentic self.
Paul Soulikias RCA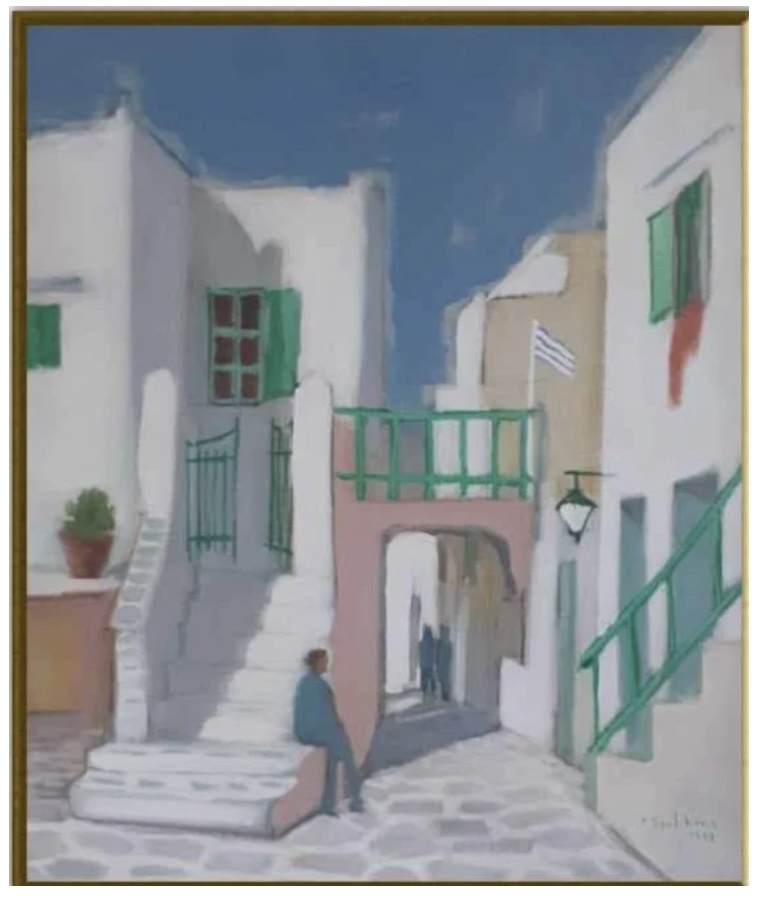 Paul Soulikias was born in Greece in 1926. He studied art in Athens and Paris and came to Canada in 1959. Since 1965 he has been known for the assured and subtle handling of colour, his ravishing harmonies, and "his fresh look at the Laurentians". In 1982, Dr. Max Stern, owner of the Dominion Gallery, gave Paul Soulikias an exhibition along with renowned sculptor Henry Moore. For over 40 years Paul Soulikias has exhibited in Canada, the US and Greece.
His paintings are found in many private and public institutions such as the City of Montreal, Reader's Digest and Télébec, and many private collections.
John Vazalinskas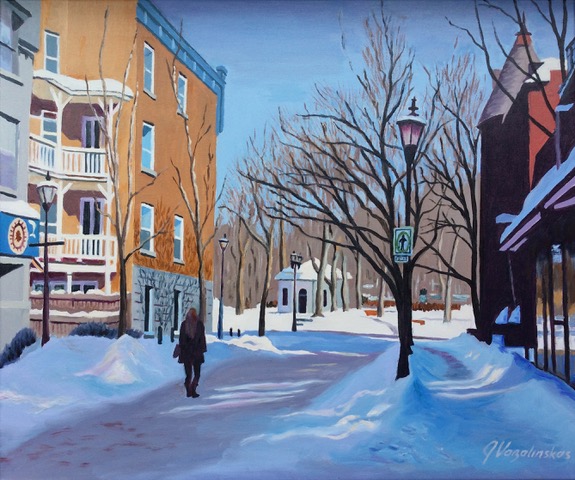 John Vazalinskas is a Canadian visual artist living in Montreal. Since childhood, he has always depicted his environment as he saw it, progressing from drawing to caricatures and cartooning during his school years to figurative and abstract experimentation in acrylics later on. An engineering degree obtained from McGill University and an executive career in the corporate world eventually interrupted his painting but not his love of art. Upon early retirement, he resumed painting, this time in oils. Mostly self-taught, he also took art courses at the Saidye Bronfman School of Fine Arts in Montreal and participated in numerous art workshops. An active member of several artist associations, he has shown his work in regular group exhibitions as well as in galleries or solo art shows in the Montreal area and Eastern Ontario. Many of his works are in private collections across Canada, in the U.S.A., Europe and Australia.
Pei Yang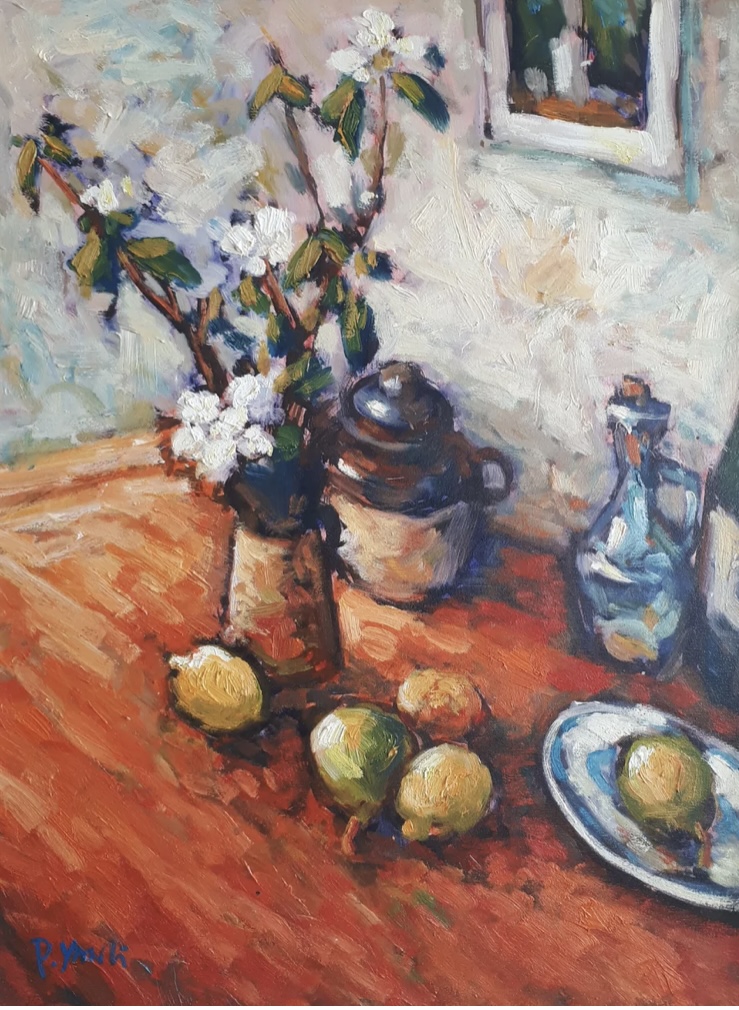 Pei Yang was born in Yang Zhou, China. He began his art studies in high school. Pei immigrated to Canada with his family. He then studied fine arts at both the Ottawa School of Art and Algonquin College, in Ottawa. He first worked as an art director and visual development artist. Pei's credits can be seen in films produced by Columbia Studios, DreamWorks Studios and many others. Pei Yang now lives in Montreal where he devotes all his time to painting. He paints landscapes, flower groupings in unique still life compositions, and highly praised interior scenes. Strong decisive ink-like brushstrokes give depth to elements that are depicted with a palette of distinct hues of rich colours such as ochre and indigo.
Marek Zoltak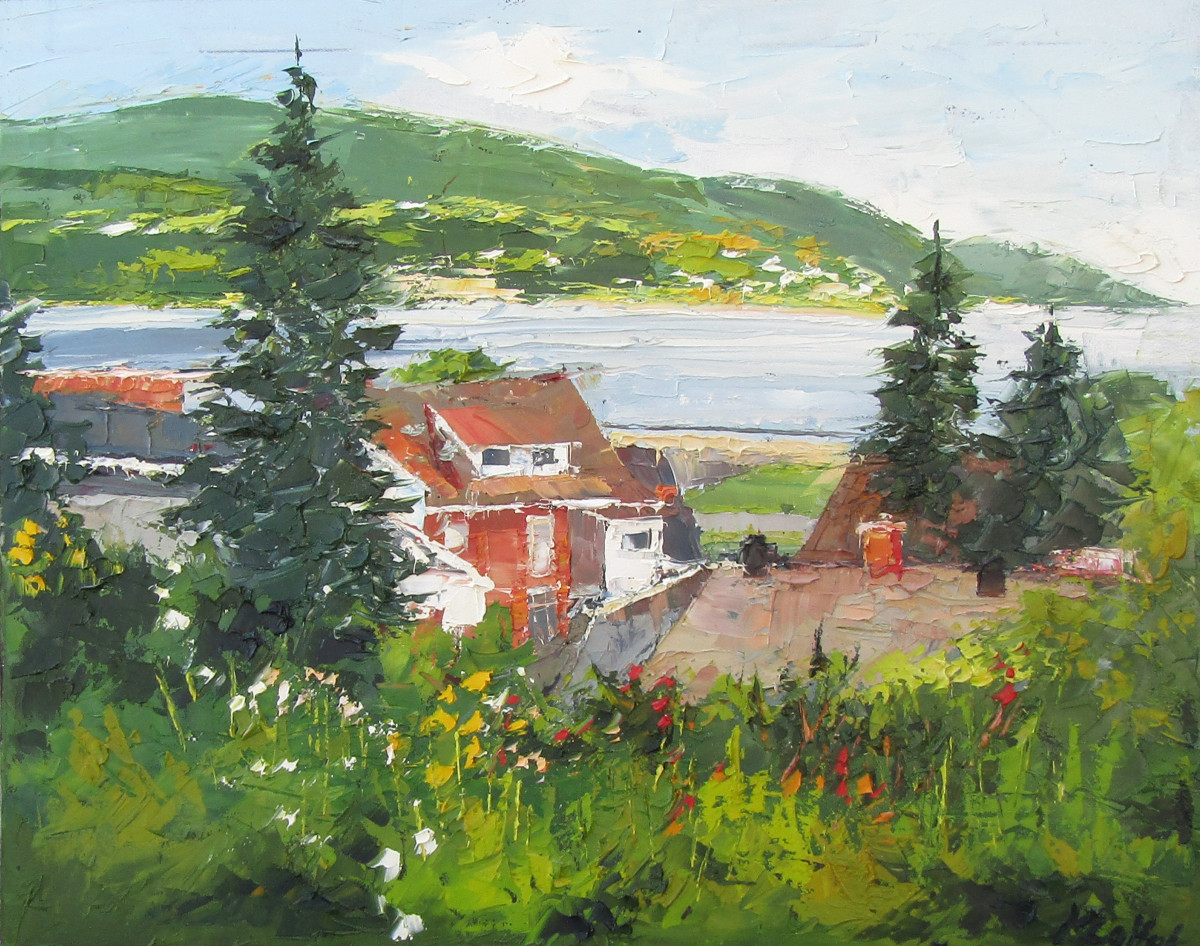 Born in Poland, Marek Zoltak considers painting a passion. In Cracow, where he studied architecture (master obtained in 1976), he developed adeep interest in palette knife. This technique has been predominant in his creativity for many years. For him, colour and light are the essential parts of painting. In 1978, he completed a major commission for Saint Mary's College in Orchard Lake, Michigan, the theme of which was Millenium of the Polish Church (an oil on canvas mural measuring 8 x 16 feet, requested by Archbishop of Philadelphia, Cardinal Josef Krol). He participated in several exhibitions in Poland, and has presented his works in art galleries (Toronto, Montreal, Quebec City and Chicago,) in the CBC building (Maison de Radio-Canada) in Montreal, in the Montreal Casino, and at several prestigious golf courses. Within his works, architectural influence is always present but the discipline of forms and global impression which the artist places on his environment are much more delicate and subtle. He is equally adept in both oil and watercolours.
Janusz Migacz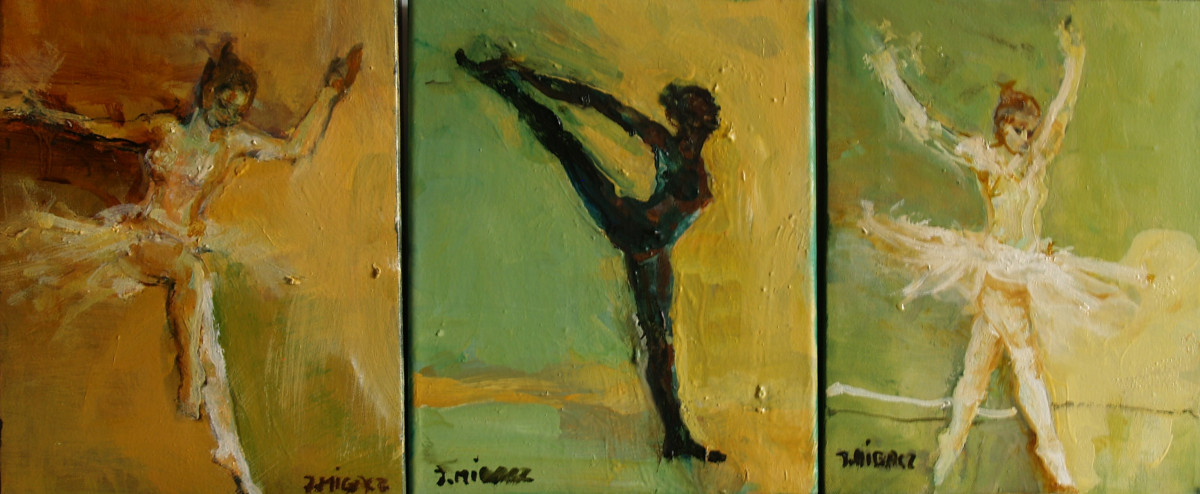 Janusz Migacz was born in Gdansk, Poland, where he studied at the Akademia Sztuk Pieknych W Ggansku and Academy of Fine Arts in Gdansk. He spent five years studying with the great polish painter, Kazimierz Ostrowski. Fascinated by the work of Mark Rotko and Francis Bacon, he then moved to London where he spent two years painting and exploring galleries.
Andrew Carter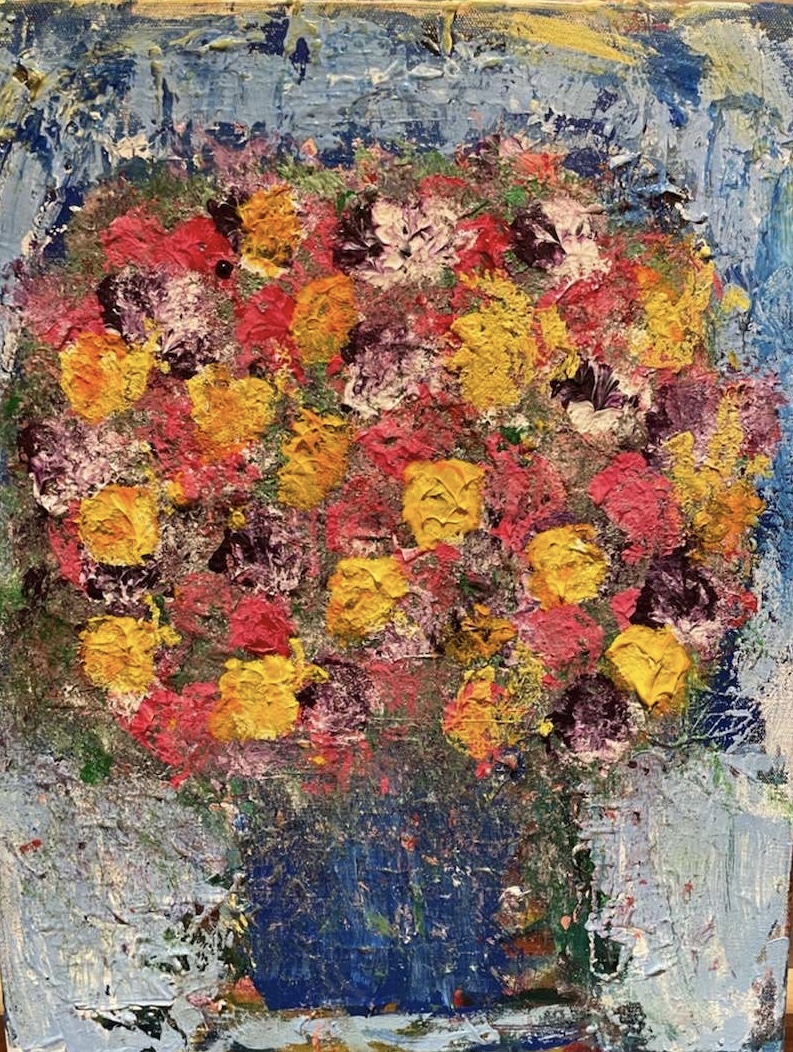 Andrew Carter has been the number one morning radio host in Montreal for 20 years as host of the ANDREW CARTER MORNING SHOW on CJAD800 AM. In his artwork, he is mostly self- taught, and is inspired by colour and texture. He considers painting to be very therapeutic. His Pop Art series featuring flowers has become a fan favourite, He is also known for a variety of series of abstracts, recognizable by their composition and texture. He has shown at and is represented by Avenue Art Gallery of Montreal, Memphis, and Niagara. His work is found in many private collections.
Bernadette Genin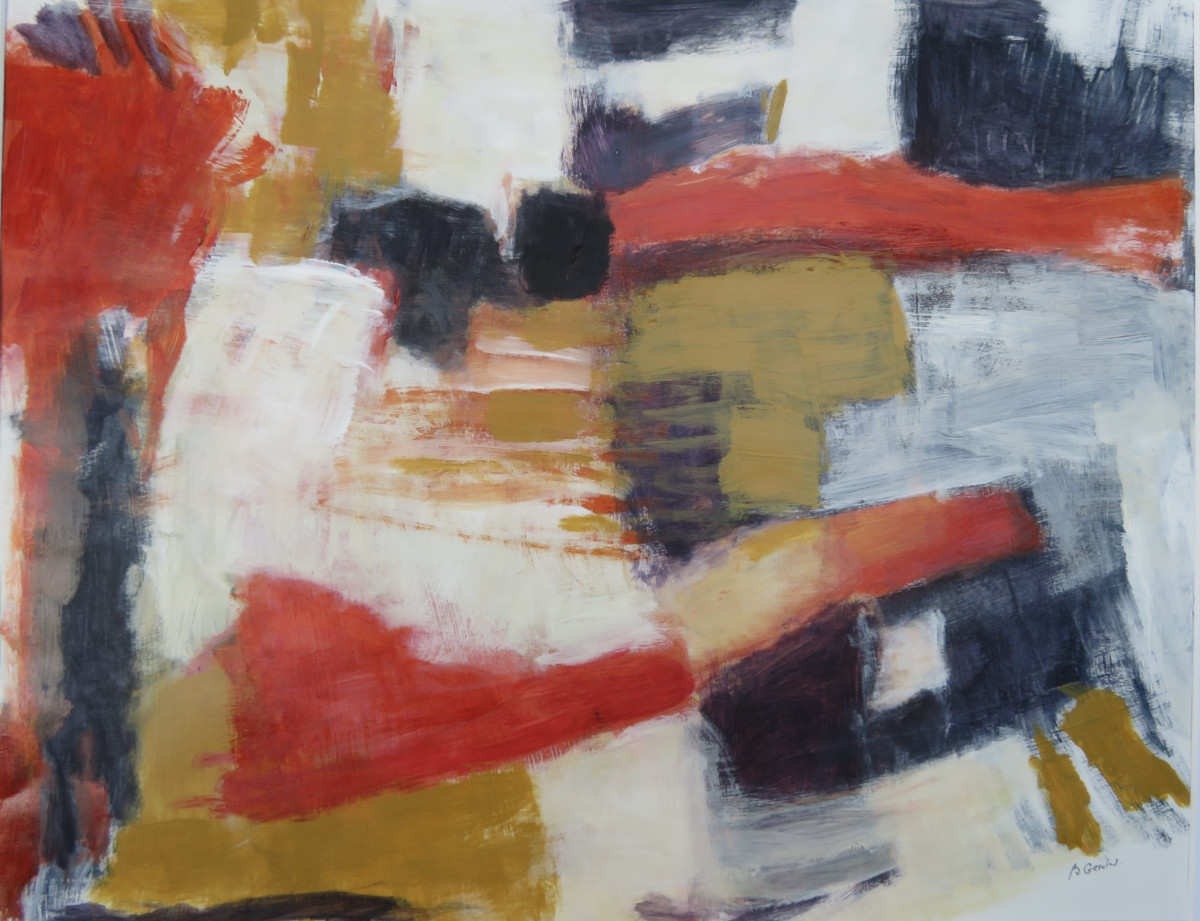 Originally from Belgium where she studied art, Bernadette Genin arrived in Canada over forty years ago. Guided by her interest in artistic expression, she pursued her studies to work as a child psychologist.
At the same time, she joined various painting workshops at the Saydie Bronfman Center, at the Atelier du Geste or under the direction of Mrs. Rubinstein, and she participated in various exhibitions.
Her work leads her to explore different avenues with a marked interest in color; she develops a semi-abstract style in search of the essence of things and their fragile balance.
Carol Rabinovitch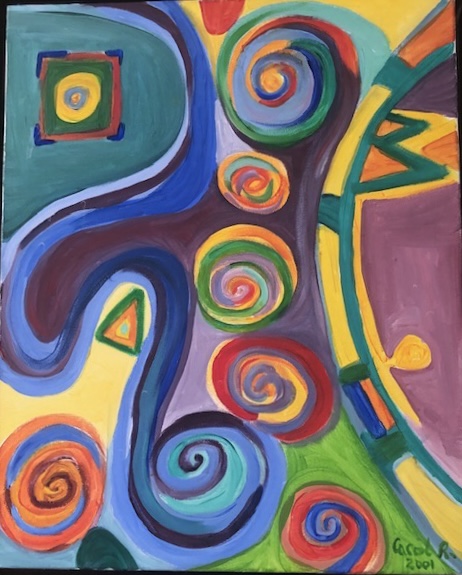 Carol started to paint 25 years ago and enjoyed discovering her creativity with many media, including oil, acrylics, collage, printmaking or assemblage using recycled objects. While taking lessons with various teachers and workshops, her artistic endeavors have challenged her while having fun.
Carol`s enthusiasm is reflected in her free style, using bright colours and whimsical motifs, particularly her signature swirls and dots. She has exhibited in solo shows and in many group exhibits in Montreal and the United States.
Michael Angelidis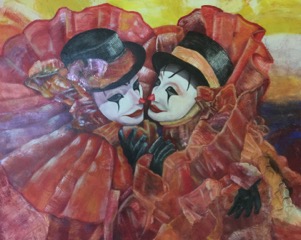 Michael Angelidis was born in Istanbul in 1948. He grew up in Athens and at the age of sixteen came to Montreal. He took courses of photography, commercial art and filmmaking at the London International Film School where he made three short films and a commercial spot for sports clothes. His meticulous attention to detail was very handy in the ten years that he worked painting Canadian sculptures of decoys and ducks. He has worked in many areas , such as supervision in quality control for logos on golf clothes ,teaching and working as a waiter. Angelidis has participated in three previous Art Auctions of the Shield of Athena, and he began painting again seven years ago. His recent preferences are for realistic themes such as those found in nature and portraits.
Chloé Lalande-Bertrand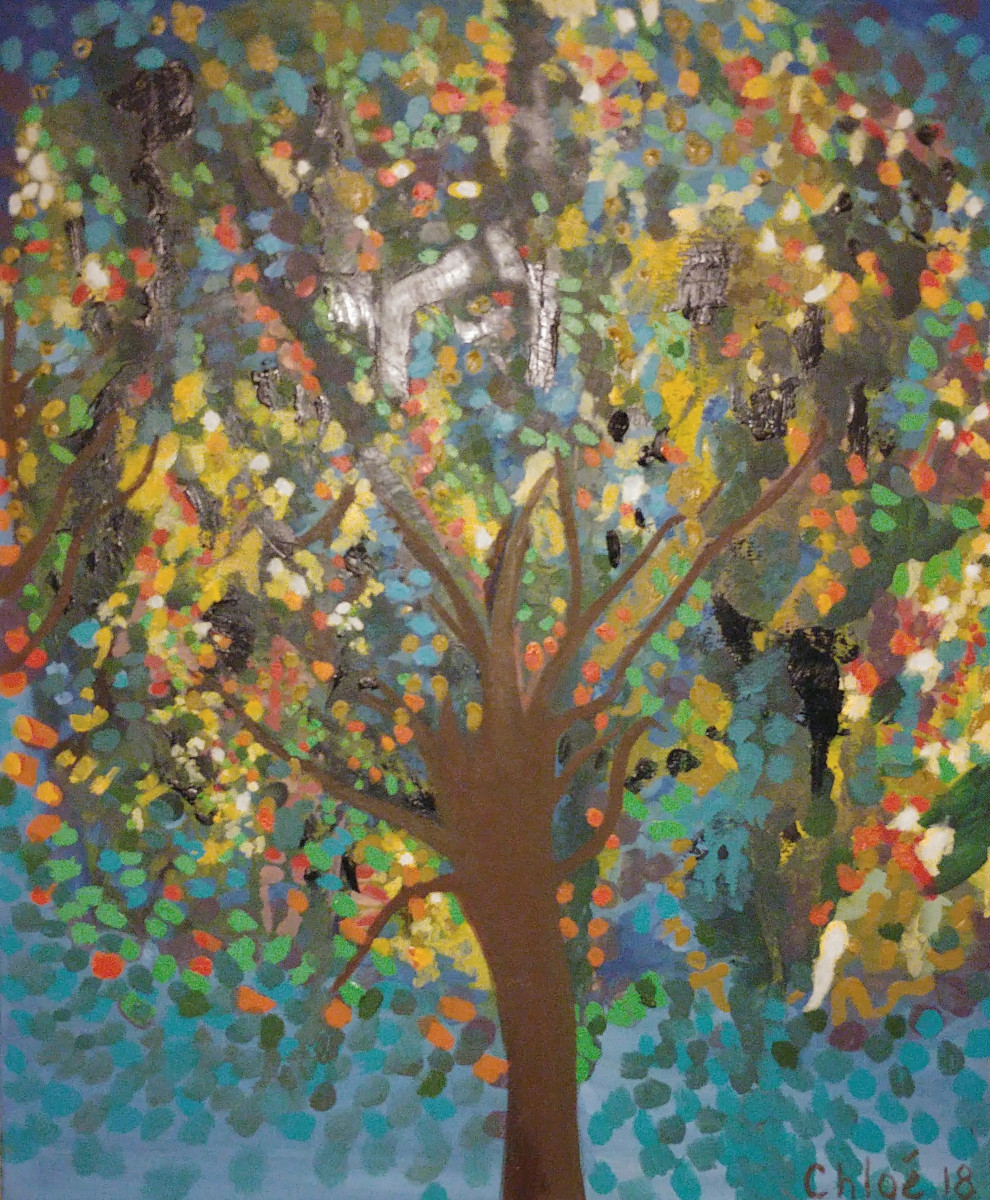 Born in Montreal, based in Laval, I graduated with a certificate in visual arts from the Université du Québec à Montréal in March 2022. I work mainly with oil paint, but also with acrylic paint. Through different processes, I get inspiration from nature to create abstract works. I let myself be guided by my intuition to create superimpositions of colors and textures; thus, timeless images emerge. My goal is to beautify the community with art and to soften life through art. Art becomes a universal language that brings people together and adds light to shaded places.
Paul Carter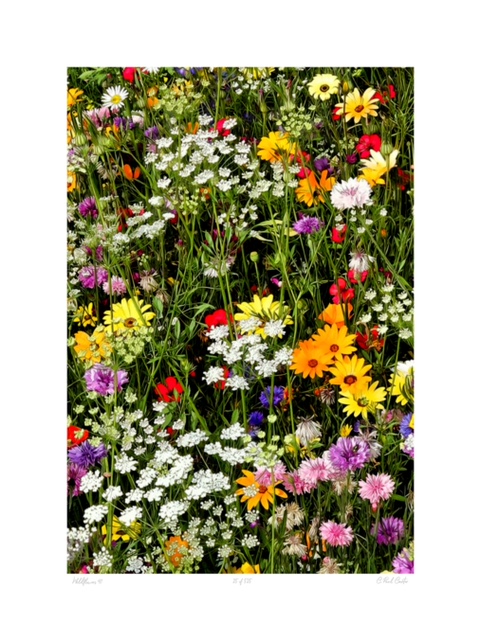 A long-time resident of Montreal's West Island, Paul Carter's images reflect the beauty and complex interconnectivity he sees in our shared experience, from grand rugged landscapes, down to the small -- and sometimes overlooked – details. Paul Carter's work and volunteer careers required frequent travel, affording the opportunity to explore Canada from coast-to-coast -- usually with a camera in hand. However, his deepest inspiration has always been drawn from his hometown of St. John's Newfoundland, where he spent years of countless weekends and evenings soaking in the rugged beauty of the Avalon Peninsula.
Fascinated by the play of light on Tiffany-stained glass, Paul's artwork in the '90s was in a more primitive style, using ink and watercolour on heavy paper block. In subsequent years, Paul concentrated on his photography -- but while his camera captured the landscapes that he loved so dearly, he still used a sketchpad to help commit the small, and often overlooked things to memory. It is these smaller things that are the inspiration for current artwork.
Having rediscovered his passion for creating art in recent years, and inspired by his memories of rural Newfoundland, Paul has been working digitally, using a tablet, together with Procreate and Adobe Fresco software tools. His artwork is produced in limited numbers on Hahnemühle Museum Rag Cotton Paper.
Selection Committee
FANIS MITRONIKAS
CLARISA BARRIOS
CAROLINA JOBET
MELPA KAMATEROS