NEWS !
We were very happy to accept the invitation of Emmanuella Lambropoulos; Liberal Candidate in St laurent to appear before the Standing Committee of the Status of Women and present on the challenges faced by victims of family violence and the importance of offering services and information in different languages. In the picture, our executive director Melpa Kamateros with Eva Nassif MP for Vimy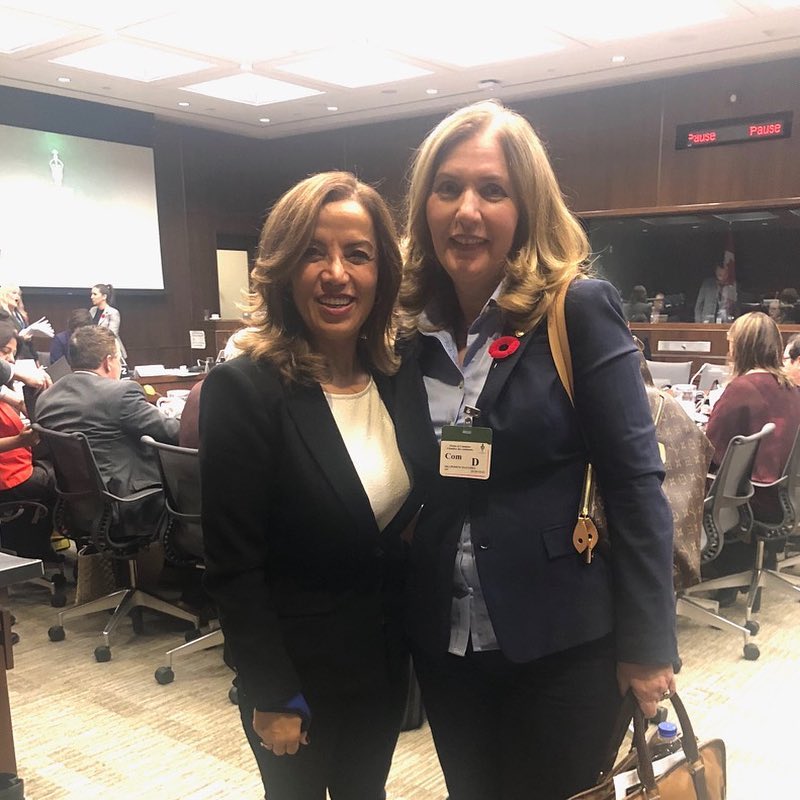 UPCOMMING ART AUCTION!
SUNDAY NOVEMBER 18 AT LE 1000 (1000 De la Gauchetière)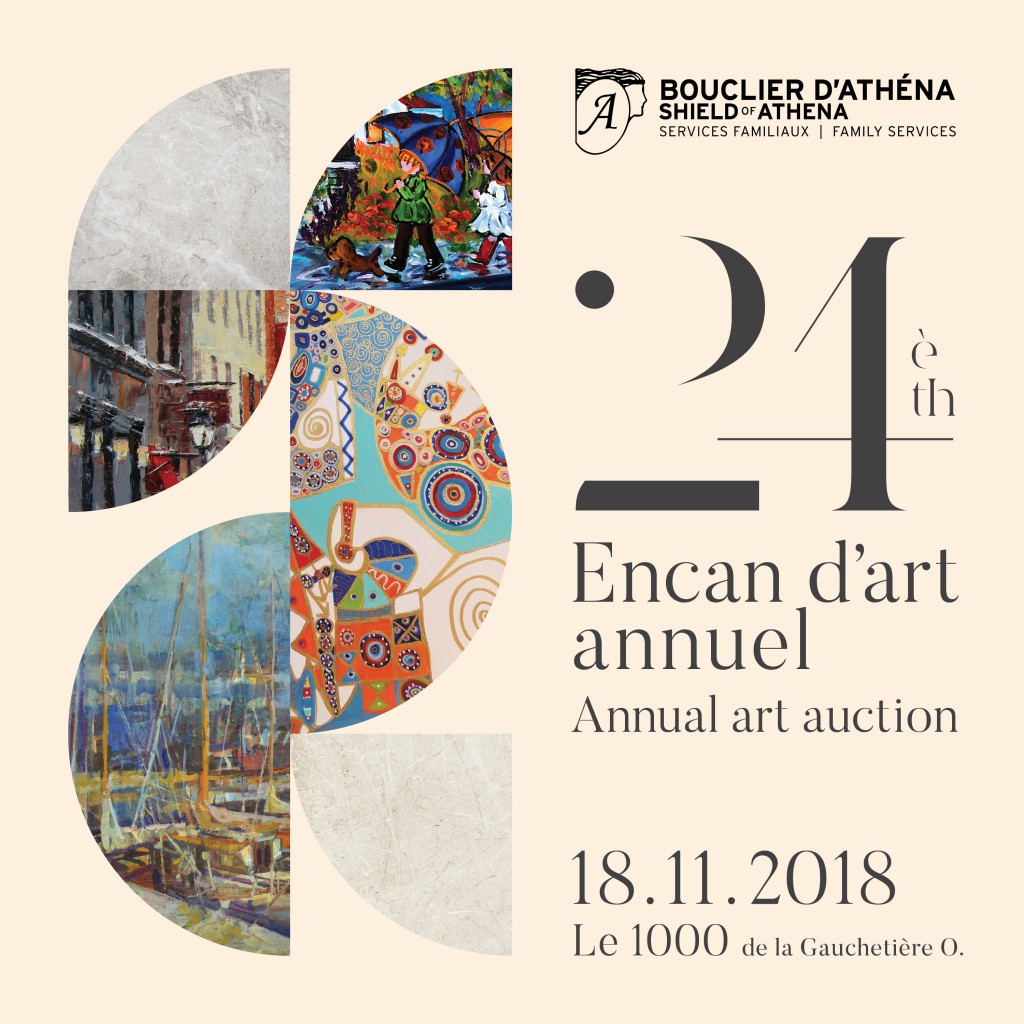 FOR TICKETS: CALL US AT 514-274-8117 OR PURCHASE ONLINE:
https://www.eventbrite.com/e/24th-annual-art-auction-tickets-51267377105?aff=erelexpmlt
HOLD THE DATE!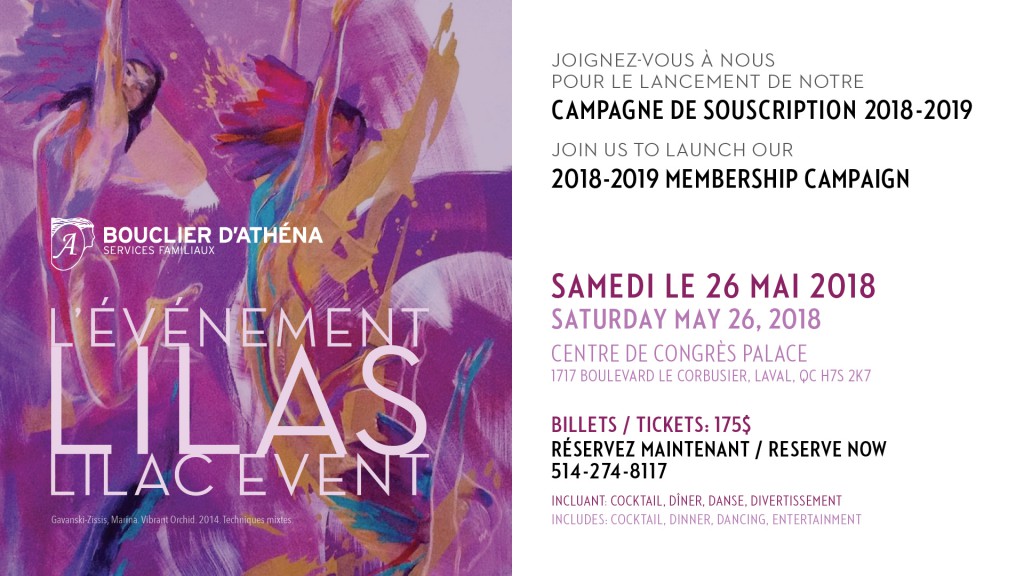 ___________________________
FREE FRENCH CLASSES FOR IMMIGRANTS
Beginner level (part time)
Where: District/arrondissement Parc-Extension
When : From April to June 2018
For women only: Monday and Wednesday from 9am to 12pm
Mixed group: Monday and Wednesday from 6pm to 9pm
call now 
for registration or information : 
(514) 274-8117 ( limited places)
_____________________________________________
NEW FILM ON HONOR BASED VIOLENCE 
Interviews with the Cultural Intermediaries of the Shield of Athena Family Services regarding their perceptions of the project on Honour Based Violence  and on the issue of Honour Based Violence.  The film 
_________________________________
NEW MULTILINGUAL INFORMATION LINE ON CONJUGAL VIOLENCE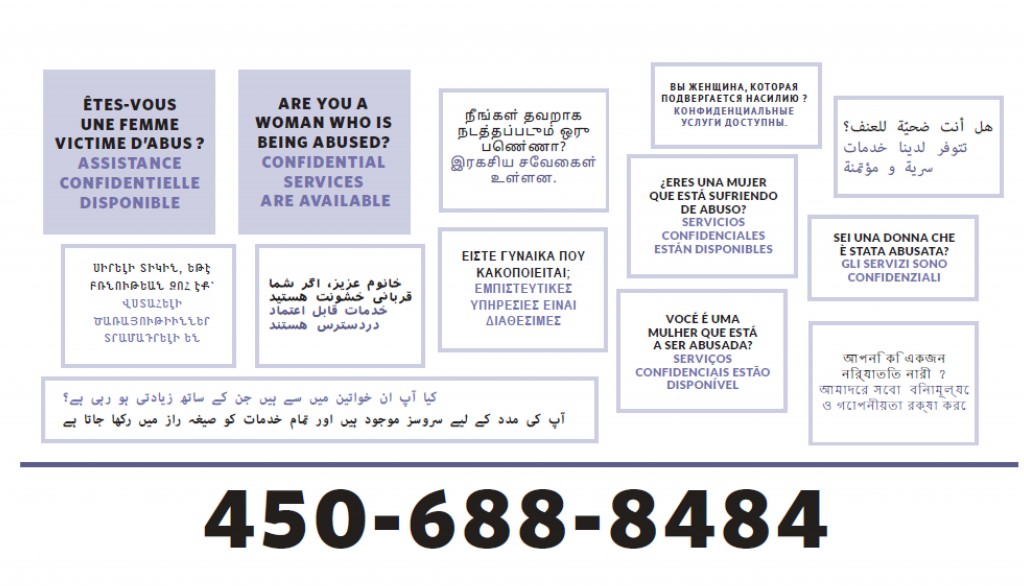 __________________________________
__________________________________
FREE FRENCH COURSES FOR IMMIGRANTS
For more details call Marie-Claude at: 514-274-8117
___________________________________________________________
PLEASE HELP US PROVIDE SERVICES FOR THOSE IN NEED